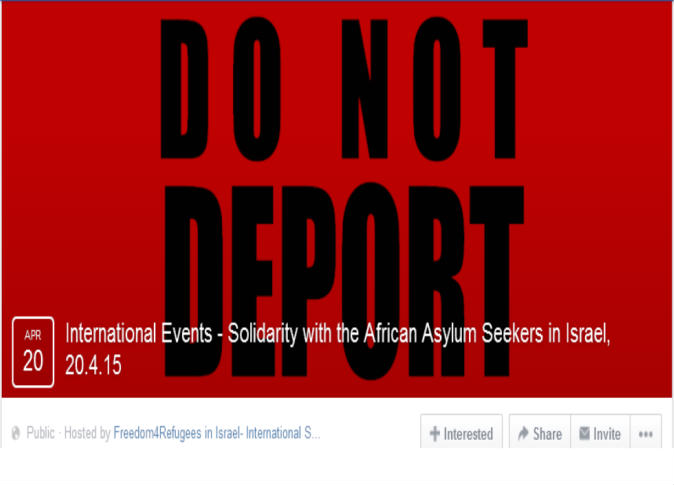 International activists called on Thursday for demonstrations on April 20 to protest Israel deporting 45,000 African asylum seekers to Uganda or Rwanda, otherwise they would go to prison.
On their page "Freedom for Refugees in Israel" the activists called for people all over the world to protest, confirming that people in Stockholm, Berlin and Warsaw already agreed to participate.
They said those Africans escaped from executions, persecution, genocide, dictatorship and civil wars in their countries for Israel to treat them as criminals and hold them in detention centers without trial.
Since the opening of the Holot refugee center in 2013, Israel has made asylum seekers sign a voluntarily request to leave for Uganda or Rwanda, whereas Uganda denied any such agreement with Israel, while Rwanda admitted it only last week. They risk finding themselves without official papers in those country and deported further to Sudan or Eritrea.
The activists post news about the refugees on the "BlackLivesMatter" hashtag.
Edited translation from Al-Masry Al-Youm