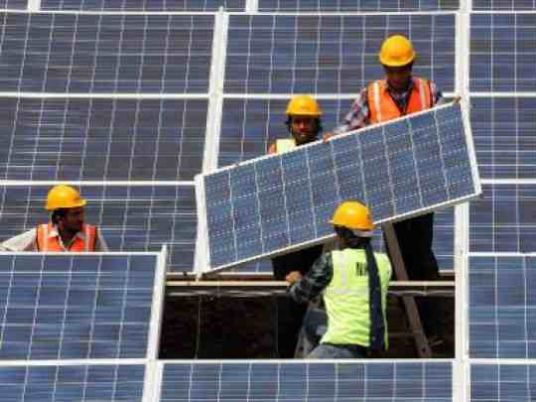 The Electricity Ministry revealed it has started to implement 25 projects for new and renewable energy for power generation via solar and wind, according to the newspaper Almal.
The paper quoted an official source in the ministry saying that "the number of international alliances that won projects under the new feed-in tariffs with a total capacity amounting to 4GW and investments US$6 billion started the establishment of companies in preparation for submitting requests for land plots' allocations."
On Wednesday, the government approved a draft law to limit its role to regulating and monitoring the electricity sector as opposed to managing it directly. The law forms an independent body to improve the service and meet the increasing demand.
The new body will create the right climate to attract investments in the electricity sector and prevent monopoly, the Electricity Ministry said.