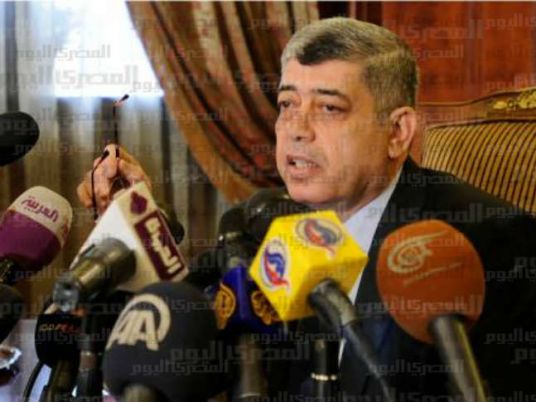 Interior Minister Mohamed Ibrahim said police will be unbiased during presidential elections that will take place on 26-27 May and warned against those intending to break the law or violate legitimacy.
During a meeting on Tuesday with his deputies and security chiefs, Ibrahim said that security services are targeting achieving stability on the streets and that there will be no hesitation in dealing with crimes that could harm citizens or national security.
Ibrahim reviewed procedures and plans that had been drawn up for securing the elections. The ministry, according to Ibrahim, adopted a policy to secure the electoral process in collaboration with the armed forces while remaining unbiased.
"The police will guarantee that voters cast their ballots safely to establish democracy," he said. He stressed the necessity to confront those who violate "legitimacy or laws."
He also thanked security services for efforts made to confront terrorism, indicating that policemen had offered and are still offering their services to the injured and victims of terrorism in order to ensure the safety of everyone.
Edited translation from Al-Masry Al-Youm