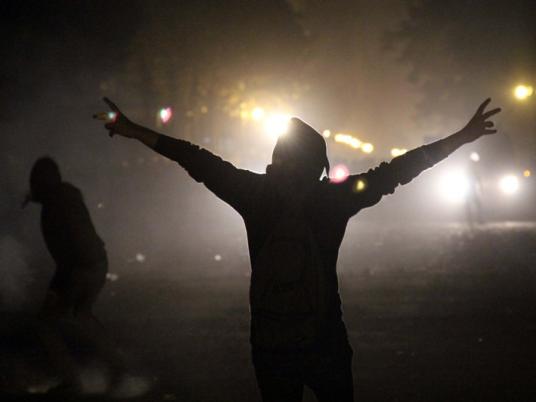 Thugs are likely to infiltrate Tuesday's protests to incite clashes between demonstrators and police, alleged Interior Minister Ahmed Gamal Eddin on Monday.
Leftist forces have called for mass protests in Tahrir Square against President Mohamed Morsy's recent constitutional declaration, while a rival pro-Morsy rally has been called by the Muslim Brotherhood in front of the Renaissance Monument in Giza.
"All troops have instructions to respect peaceful demonstrations which do not entail acts of vandalism," he stated.
Security measures will be strict around all public institutions that could be exposed to threats. The Interior Ministry is "neutral toward all political forces," Eddin added.
The minister met with Morsy and Prime Minister Hesham Qandil on Monday afternoon, he said, to assess the security situation. Eddin briefed Morsy on security procedures and the president stressed that the police must not use force against the demonstrators, Eddin claimed.
Despite these reassurances, some institutions plan to close or work half days tomorrow due to the planned protests. Cairo University head Hossam Kamel said that the university would stop work at 2 pm on Tuesday due to the events.
Kamel told Al-Masry Al-Youm that the Giza Traffic Department notified the university that traffic would be rerouted in the area starting from 2 pm, so the university decided to end work and lectures at that time and run the staff buses early.
Marches led by student movements are scheduled to depart from the university's main gate to Tahrir Square at 3 pm.
The Muslim Brotherhood intends to demonstrate in front of the Renaissance Statue in Giza very close to the university at 5 pm.
Edited translation from Al-Masry Al-Youm