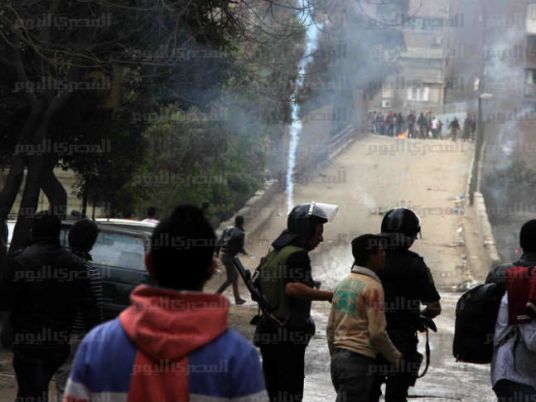 The assailants involved in killing of Mayyada Ashraf, the Al-Dostour newspaper journalist, have been identified, said Major General Hani Abdel Latif, interior ministry spokesperson, affirming the minsitry has made large efforts to arrest them.
Abdel Latif told the privately-owned satellite channel Mehwar on Saturday that the journalist was detained twice by the Muslim Brotherhood, which was documented in newspapers and websites. She was earlier released through security efforts. The last news published by her was over random shots fired by the group against the residents in Ain Shams.
He added that the Qatari-based Al-Jazeera satellite TV channel claimed that Ashraf was a Brotherhood member.
Ahsraf was killed the same way the deceased journalist al-Husseiny Abu Deif was killed, Abdel Latif said, affirming that Ashraf was targeted by the Muslim Brotherhood.
"Police fire tear gas canisters to disperse the terrorist groups. There were cameras to identify the criminals. They are being followed by police," he added.
He also indicated to cooperation between media and police, adding that the ministry has called on media channels and journalists to take extra precautions when reporting in Ain Shams.
Edited translation from Al-Masry Al-Youm