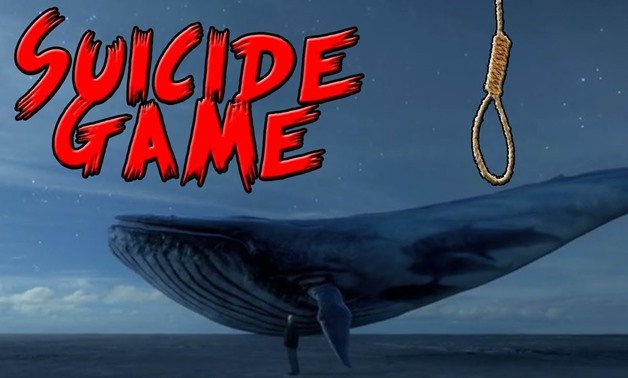 After a number of teens recently have committed suicide upon instruction from the online Blue Whale web game, Egypt's Ministry of the Interior intensified its efforts to stop the game's spread among the country's youth.
The game operators manipulate the players by giving them instructions over a 50-day period with escalating content, including watching horror movies, hurt oneself, and stand on the edge of a building, until the final instruction is to take ones own life.
The Interior Ministry, in cooperation with the Ministry of Higher Education, held a seminar at Minya University on Sunday to raise awareness among university students on the pros and cons of social networking sites.
Hossam Nabil, the representative of the Interior Ministry, warned during the seminar that the supervisors of electronic games, such as the Blue Whale, are only a group of hackers who psychologically exploit players.
Al-Azhar's Islamic Research Academy announced a national-level campaign to tackle the problem of the Blue Whale game.
Secretary-General of the Academy Mohei Eddin Afify said that the campaign will be focused on several important aspects, including restoring the role of the family in education and following up on the situation of children.
An official source at the Telecommunications Regulatory Authority said that the Authority can block sites that promote or advocate the Blue Whale game, but the problem is that it can be spread through applications like Whatsapp and on social media. He added that the Authority cannot have full control over the spread of the game.
Edited translation from Al-Masry Al-Youm