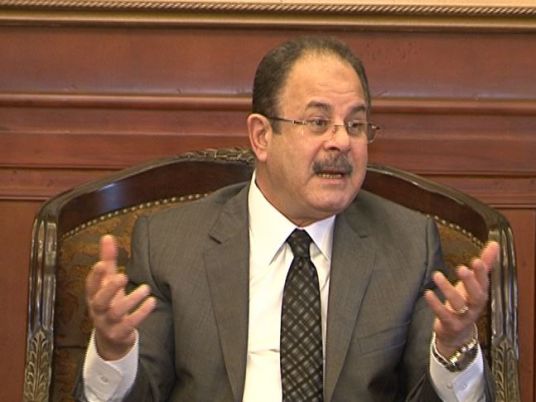 Assistant Interior Minister for Media Abu Bakr Abdel Kerim disclosed the details about an alleged attack carried out by low-ranking police officers on doctors in Matariya neighborhood.
"One of the police officers was injured while arresting a criminal. He headed to Matariya hospital for treatment. Doctors reportedly delayed his examination and some said his injury was light and did not require cosmetic surgery, resulting in an altercation between the doctors and the officer which developed to a scuffle," Abdel Kerim said in an interview on Assema channel Thursday evening.
Doctors filed a claim against the police officers, he said.
"We are sorry if the officers misbehaved," added Abdel Karim.
The Interior Ministry will objectively follow the necessary legal procedures regarding the incident, he added.
Doctors at Matariya Teaching Hospital announced a strike on Thursday following the incident.
The Doctors' Syndicate issued a statement saying it filed a complaint with the top prosecutor's office about the alleged attack.
A low-ranking police officer wounded in his face headed to the Matariya Teaching Hospital Thursday and asked the doctor examining him to include fake injuries in the medical report, which he refused, Ahram Online quoted sources in the hospital as saying.
The police officer called some of his colleagues to the hospital and assaulted the staff before taking them to a police station. They were later released, according to the source.
Doctors at the hospital said that they will not end their strike until the police officers involved in the incident come under investigation.

Edited translation from Al-Masry Al-Youm