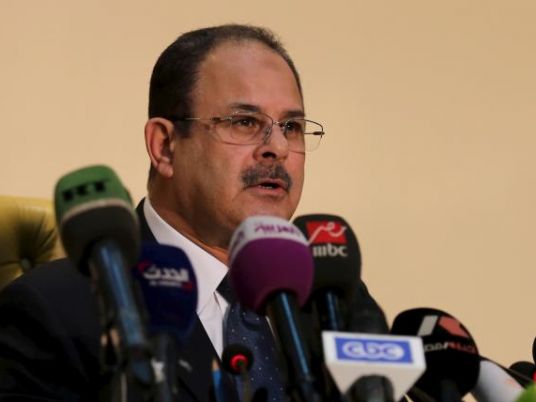 Interior Minister Magdy Abdel Ghaffar said on Sunday that security services will not permit a repeat of previous attempts at sabotage and social unrest in Egypt, as authorities brace themselves for protests planned for November 11.
In a statement posted on the ministry's Facebook page, Abdel Ghaffar said preparations must be made for a wide range of security scenarios, including a tightening of security measures to protect citizens and establishments.
Activists have called for anti-government protests on November 11 centered around complaints of soaring prices for consumer goods. Security forces have responded by arresting dozens of people they say are linked to the banned Muslim Brotherhood group.
During a meeting with his deputies on Sunday, the minister said, "Security services will not allow — under any circumstances — attempts to repeat the unacceptable scenes of sabotage and chaos at a time when the country is going forward."
"Security services currently face challenges and conspiratorial schemes, by which the Brotherhood seeks to spread chaos across the country, calling into doubt the government's ability to meet the people's aspirations," the statement added.
On Saturday, President Abdel Fattah al-Sisi called on the government to secure key establishments to ensure the safety and stability of the country and its people.
Sisi's demand came hours after the killing of Brigadier General Adel Ragaei near his house in Obour city. The commander of the 9th Armored Division, Ragaei had served in troubled northern Sinai.
A terrorist group called "Lewaa al-Thawra" claimed responsibility of the general's assassination.
Egypt is fighting an insurgency against Islamist militants based in North Sinai, with groups loyal to the Islamic State chief among them. A group called Sinai Province frequently carries out terrorist attacks in North Sinai, including ambushes, roadside bombs and drive-by shootings, mostly targeting police and military personnel.
Edited translation from Al-Masry Al-Youm