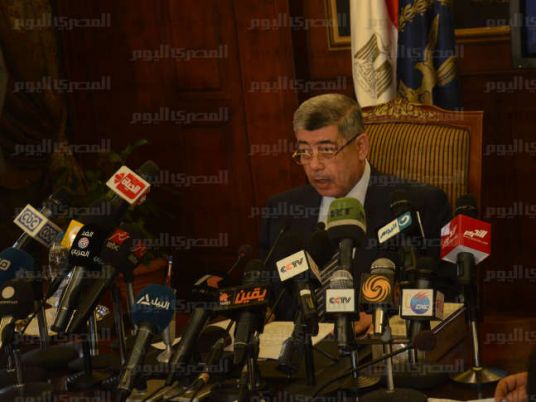 Interior Minister Mohamed Ibrahim offered his condolences over the death of Colonel Ahmed Amin Ashmawy, an explosives expert who was killed on Monday while defusing a bomb on Ahram street in Heliopolis.
"These coward actions will make police more determined to confront terrorism, which tries to affect the security and safety of Egyptians," the minister said, vowing to resume the fight against terrorism.
The minister said that he instructed all sectors in question to provide comprehensive care to the victim's family who sacrificed his life while performing his duty.
The Interior Ministry's media office said that the officer was killed when police were defusing two IEDs discovered near the palace. The blast also wounded Police Captain Tareq abdel Wahab and three other policemen. They were transferred to the Police hospital in Nasr City for treatment.
Also, Tahrir Square was shut down for security reasons as Muslim Brotherhood demonstrations are expected to take place on the first anniversary of 30 June events.
Edited translation from MENA