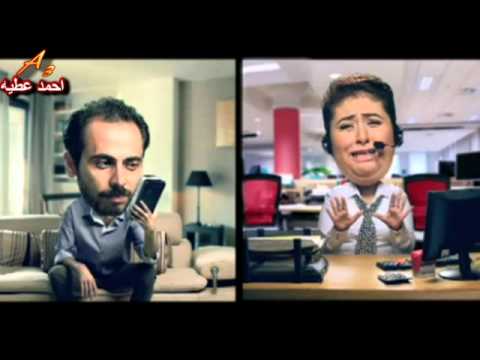 Besides soaps, talk shows and religious segments, which are common features of the Ramadan media diet, a sprawling amount of ads is usually also offered.
Behind these ads lie a lot of money and a thriving business for mediators between media organizations and advertisers.
Most advertising agencies and satellite channels work out special arrangements for TV commercials that run during the month of Ramadan, said Khaled al-Agamy, executive director for Adline Media Network. Ramadan has higher viewership compared to other times of the year, prompted by the bigger entertainment and religious content.
"The prices of commercials are higher in Ramadan, with prices this year spiraling at least 30 percent above last year's rates," he said. This marks the return of normal ads revenues, which dropped significantly last Ramadan, and the first after the outbreak of the 25 January revolution.
To illustrate the relevance of Ramadan for advertisers, Agamy explained that if a typical advertising budget for ads is LE150 million per year, LE25 million of this budget would be directed to Ramadan's commercials alone. If competitors raise the ceiling, this sum increases, only in Ramadan.
Media estimates this Ramadan show that Egyptian viewers are following more than 20 satellite channels presenting 70 soap operas and more than 20 talk shows and religious shows, which are interrupted by commercial breaks that double their total broadcast time.
Additionally, local advertisers as opposed to international ones are more interested in promoting their products this year, which is an index of a flourishing domestic market, Agamy said.
Haitham al-Alamy, account executive at PromoMedia Advertising and Production, said satellite channels usually allocate between 3,000 to 5,000 minutes per month to ads. During Ramadan, the ad space is almost twofold, at 5,000 to 8,000 minutes.
In Egypt, either advertising agencies act as mediators between advertisers and satellite channels, or satellite channels have a marketing team that directly negotiates the prices of advertising bundles with potential advertisers.
Most satellite channels go for the first arrangement, known as "media concessions."
The concessions arrangement allows a channel to fill its ad space easily, since advertising agencies have strong contacts with advertisers, Alamy said. However, the downside to this arrangement is that it lowers the profits satellite channels can make from running commercials, because there's a mediator fee.
In the concessions arrangement, either the advertising agency pays the satellite channel to gain the right to market its advertising space or the agency and the satellite channel agree that the satellite channel gets at least 30 percent of the profits.
Besides Adline Media Network and PromoMedia, there are three other companies operating in Egypt, namely MEMS group, Media Line Advertising and Future. The latter is the owner of CBC satellite channels, which therefore depends on itself for marketing its advertising space, the second possible arrangement available for channels.
Commercials are marketed in bundles. Every channel places some advertising space before, after and during the shows and soaps, whether during Ramadan or the rest of the year. The price of the bundle depends on how new and exclusive its content is.
"The content presented by a channel plays a major role in determining prices of commercials. Ad bundles that are tied to soaps and shows that feature stars have higher prices," Agamy said.
Agamy, whose agency markets the ad space for the privately owned Mehwar satellite channel, said Mehwar screens three soaps and three talk shows, and runs a single ad 1,950 times at different times of the day during Ramadan for LE3 million — a lofty sum, compared with other times of the year.
Viewership plays a direct role in determining the prices of commercial bundles.
Sherihan al-Etreby, business developer at Ipsos Egypt, a company that conducts media research, said Al-Hayat satellite channels have the highest levels of viewership this Ramadan. Al-Mal financial daily reported that Al-Hayat's three satellite channels have one of the most expensive commercial bundles this year.
This Ramadan, Al-Hayat has offered to run a single ad 250 times for LE5 million, or 125 times for LE3 million.
Etreby said this is not the first year that Al-Hayat has had the highest rates of viewership.
"But this year, CBC and Al-Nahar channels, which are only 1 1/2 years old, have taken strides and currently rank among the most viewed channels because they have taken away some of the audience of 5-year-old Al-Hayat," she added.
Al-Mal said CBC has offered to run a single ad 300 times for LE5 million, while Al-Nahar's offer was to run an ad 810 times for LE5 million.
Al-Qahira wal Nas and its twin, Al-Qahira wal Nas+2, which runs repeats of the first's shows two hours after their original broadcast time, have offered to run a single ad 250 times at LE4 million, according to Al-Mal.
Al-Qahira wal Nas also uses self-marketing, since the owner of the channels is also the owner of Tarek Nour Communications, which offers advertising services. Media experts think the channel broadcasts primarily to run the large amounts of ads owned by the company.
State TV prices are much lower. According to Al-Mal, Sawt al-Qahira company, which has the ads concession for the state-owned Egyptian Radio and Television Union, has offered to run a single ad 250 times for LE800,000 this Ramadan.
"The decline in the credibility of [state TV] due to its biased coverage of the revolution and the ensuing repercussions over the past year and a half, combined with the poor content it presents to favor certain producers and presenters, has had a clear impact on the prices of its commercials," Alamy said.
The hikes in ads' prices in Ramadan are not related to the cost of production, however.
An agent for an advertisement agency who preferred to remain anonymous said the cost of production in Ramadan remains the same, but advertisers tend to increase the number of their ads and their campaigns to make use of the larger viewership.
The agent said advertisers for food products come first in terms of number of ads. These ads, generally known as Fast Market Commodity Goods, are based on short fast-paced commercials that include a performance or a song with the name of the product in question.
Mobile phone and beverage ads come second and have a social depth, and are often charity-oriented and not just commercial. Usually the advertising company's corporate social responsibility department clarifies to the advertising agency the charity message that the company seeks to convey.
"Mobile phone operators and beverage companies make a lot of gains throughout the year, which is why they tend to think of serving society, which is behind their commercial gains, and they do so by designing ads around the themes of charity, or prizes," the agent said.