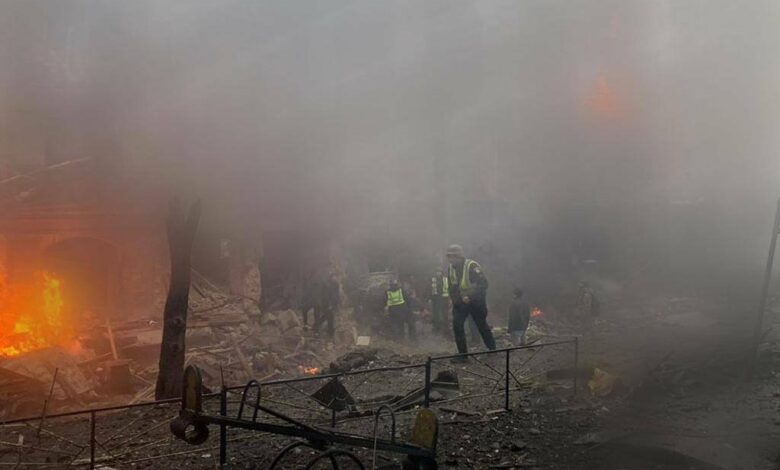 An infrastructure facility in the Ukrainian capital of Kyiv was hit on Wednesday afternoon, according to the mayor of the city.
"One of the infrastructure facilities of the capital was hit," Vitalii Klitschko said on Telegram, warning residents to stay in air raid shelters.
Ukrainian air defense systems were "working in the region," according to Oleksii Kuleba, the governor of the wider Kyiv region.
The strike in the capital comes amid ongoing attacks from Russia targeting critical energy infrastructure across the country which have left millions without access to power or heat.
Air raid warnings remain in place across Ukraine.