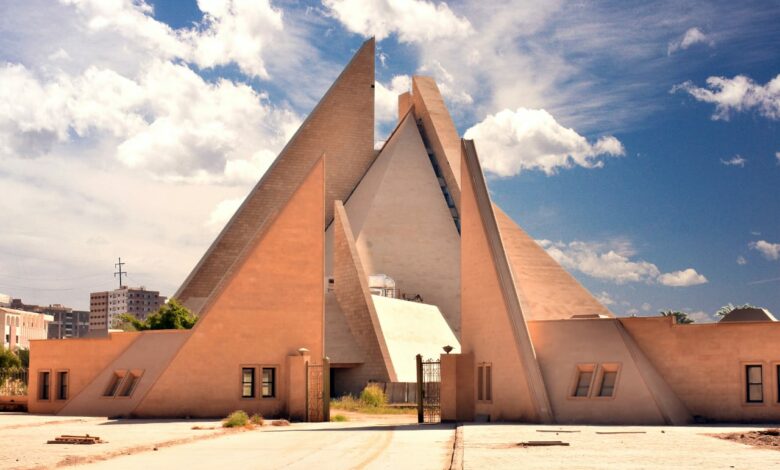 The Ministry of Tourism and Antiquities is currently working on completing construction work at the Aten Museum in the Minya Governorate.
This is one of the largest Egyptian museum projects, and is an icon of Minya, with a total area of about 25 acres.
The museum is divided into different sections.
The main building which includes 14 permanent exhibition halls, a theatre, a conference center, and a library.
In addition to the tourist services area, including cafeterias and bazaars, Nile marinas, and a 600-meter-long tourist walkway on the Nile.
The Small Aten Temple is located in the ancient Egyptian city of Tell el-Amarna.
It is one of the two main temples in the city, and was originally known as Hut-Aten or the Palace of Aten. It was probably built before the larger Great Aten Temple.
Work on the museum project began in 2004, and more than one site was nominated to build the museum until the current site was chosen on the eastern bank of the Nile in front of the city of Minya.
The Aten Museum is considered one of the largest cultural and archaeological projects in the governorate of Minya and Upper Egypt as a whole, as it refers to one of the most important historical periods in ancient Egypt, which is the Amarna Period.
The Aten Museum is also important in raising tourism and archaeological awareness among the people of Minya and has a role in the tourism development of Minya Governorate.
Its opening is expected to contribute to putting Minya Governorate on the global tourism map, in light of the great tourism and archaeological potential that the governorate enjoys.
A hall in the museum is dubbed "Minya Through the Ages", which will be dedicated to displaying the history of Minya from ancient times until the Greco-Roman era
There is also an addition to the rest of the exhibition halls, which will be devoted to narrating the history of the pre-Amarna Period, the Amarna Period, and the philosophy of King Akhenaten in consolidating Atenism and Amarna art.