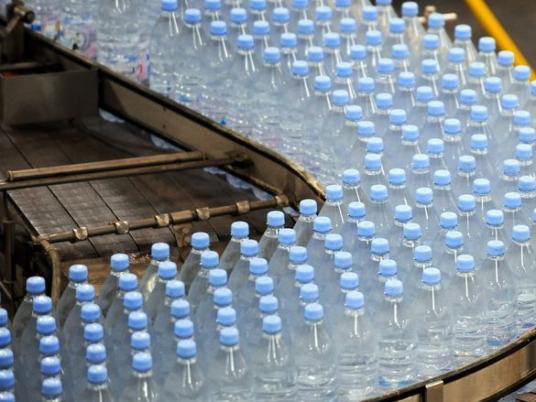 The Chamber of Food Industries is blaming the Health Ministry for a bottled water shortage after the ministry ordered seven companies shut down in June, when they failed tests of their well water.
In response to the accusation, the ministry stood by its decision, telling Al-Masry Al-Youm on Tuesday that the companies had violated health standards and tests showed their water was contaminated. There are other companies on the market that help meet consumer needs, the ministry said.
However, Mohamed Shokry, the head of the chamber's board, claimed the ministry had recently approved arbitrary standards for the water and wells without reference to the World Health Organization guidelines. He asserts that the clamp down has caused an 8 percent price spike in the past few days because the companies still in operation cannot meet production needs.
Shokry said he was awaiting a response to his request for a meeting with Health Minister Mohamed Mostafa Hamed.
Deputy Health Minister for Preemptive Medicine Amr Qandil said Tuesday that the ministry's earlier decision to shut down Alpha, Hadir, Seway, Aqua Delta, Tiba, Aqua Mina and Aqua Soteir bottled water companies was made in consultation with a government water committee, the Trade and Industry Ministry and the Consumer Protection Agency. He said there are 13 other companies that were not subject to closure and which can meet demand.
Authorities have filed a report against one of the seven companies for violating the ministry order by operating at night, according to General Atef Yakoub, head of the Consumer Protection Agency. He also said the agency coordinates with the Chambers of Commerce Federation to take legal action against any vendors who inflate prices.
Soad al-Deeb, the deputy chaiman of the Arab Federation for Consumer Protection, said that the society had received complaints of mineral water shortages in tourist areas.
Edited translation from Al-Masry Al-Youm