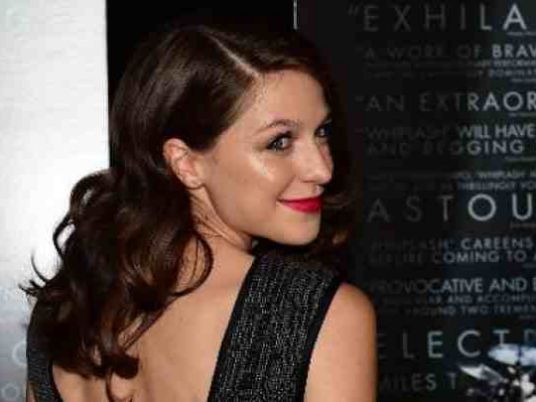 Independent movies including "Boyhood," "Birdman" and "Whiplash" featured among films nominated for awards by the Producers Guild of America on Monday, but at least two widely-tipped films were left out.
Angelina Jolie's World War II epic "Unbroken" and civil rights drama "Selma" failed to make the shortlist of the PGAs, one of the industry shows leading up to the all-important Oscars next month.
The 10 nominated films also included Clint Eastwood's "American Sniper" and other box office hits including Ben Affleck's "Gone Girl," "The Imitation Game" and "Nightcrawler."
Apart from "Selma" and "Unbroken," other films snubbed for the PGAs included Christopher Nolan's latest big-budget epic "Interstellar," as well as musical comedy "Into the Woods" starring Meryl Streep.
The announcement came as Hollywood's annual awards season gets into swing, with the Golden Globes due next weekend, before the Academy Awards on February 22.
Dark comedy "Birdman" is already flying high, having topped nominations for the Golden Globes, the Screen Actors Guild and the Independent Spirit movie prizes.
The Golden Globes, the first major show of the season, will be held next Sunday, January 11, in Beverly Hills.
Here is a list of nominees in the main categories for the PGA awards, which will be handed out on January 24 in Los Angeles:
BEST FEATURE
– "American Sniper"
– "Birdman"
– "Boyhood"
– "Foxcatcher"
– "Gone Girl"
– "The Grand Budapest Hotel"
– "The Imitation Game"
– "Nightcrawler"
– "The Theory of Everything"
– "Whiplash"
BEST ANIMATED FILM
– "Big Hero 6"
– "The Book of Life"
– "The Boxtrolls"
– "How To Train Your Dragon 2"
– "The LEGO Movie"
BEST TV DRAMA
– "Breaking Bad"
– "Downton Abbey"
– "Game Of Thrones"
– "House Of Cards"
– "True Detective"
BEST TV COMEDY
– "The Big Bang Theory"
– "Louie"
– "Modern Family"
– "Orange Is The New Black"
– "Veep"