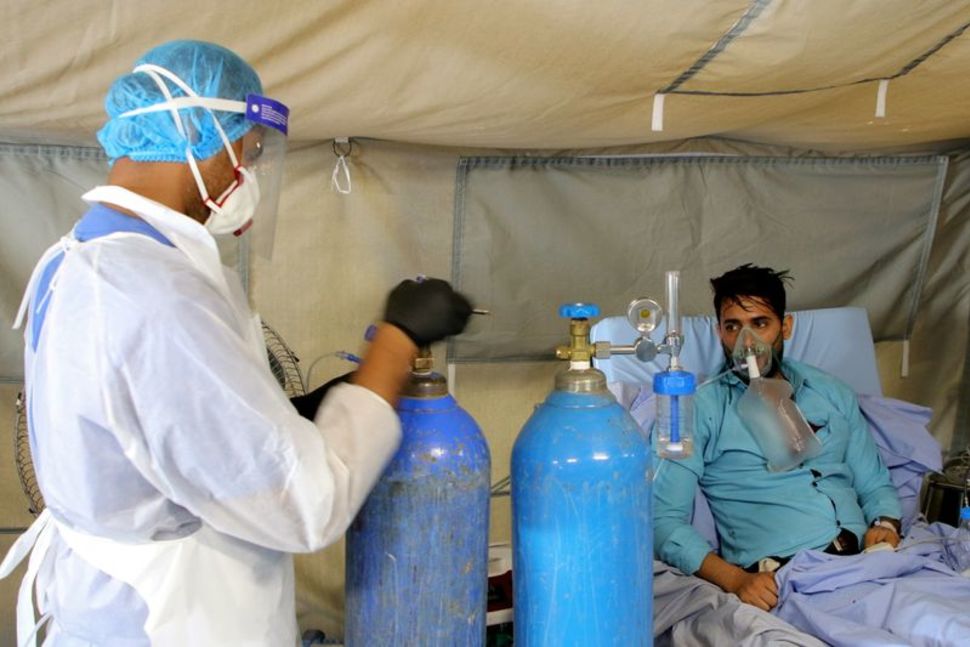 The new mutant strain of the coronavirus rampaging through India has not yet been registered in Egypt, a consultant epidemiologist at the World Health Organization Amgad al-Khouly assured.

In televised statements to the "Al-Hadath Al-Youm" satellite channel on Tuesday evening, Kouly said that the rising infections rates across India is primarily due to mass gatherings frequent there alongside the new strain.
He assured that even if this strain were recorded in Egypt, infection rates would therefore not soar as dramatically.
Vaccines have been effective thus far against all new strains of the virus, he said, while death rates remain stable even despite rising infections.
He added that no new symptoms have been recorded, and explained the while 90 percent of coronavirus symptoms target the respiratory system, some have been known to impact the digestive track.
Egypt's Presidential Adviser for Health Affairs Mohamed Awad Tageldin warned that coronavirus cases across the nation are seeing a continuous increase, as entire families have become infected due to poorly following precautionary measures.
Tageldin added that President Abdel Fattah al-Sisi received the coronavirus vaccine himself to assure his citizens of the vaccine's safety and efficiency.
Case numbers began creeping up in March and are back to second wave peak levels. Egyptian officials have speculated that a third wave of the virus will hit during or after the month of Ramadan, which began on April 13.
Despite the ministry reporting a 75.5 percent increase in recovery rates, doctors and officials have warned the public to abide by coronavirus precautionary measures during the holy month, stating that social distancing is just as important as wearing a mask.