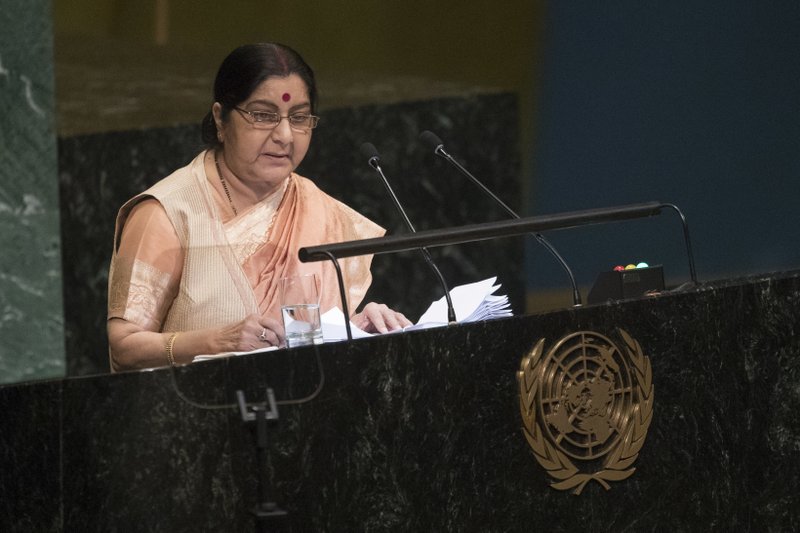 NEW DELHI (AP) — Thousands of people are paying homage to India's former Prime Minister Atal Bihari Vajpayee as his body is taken to his Hindu nationalist party's headquarters before cremation on the banks of the Yamuna River.
Vajpayee, 93, died on Thursday in a New Delhi hospital where he was being treated for a kidney infection and chest congestion.
Amid chants of "Long Live Vajpayee" by his admirers, Vajpayee's body was taken in a gun carriage from his home to the Bharatiya Janata Party headquarters on Friday.
Schools and colleges are closed in the Indian capital with the government announcing seven-day mourning for Vajpayee.
He served three times as India's prime minister; for 13 days in 1996, for 13 months from 1998 to 1999, and then from 1999 to 2004.