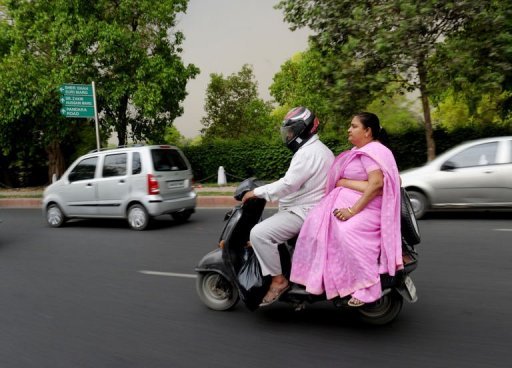 Indian Prime Minister Narendra Modi met South Africa's President Jacob Zuma on Friday to discuss boosting investment and trade, in a continent where India is playing catch-up to its Asian rival China.
In October, Modi hosted the leaders of 54 African nations, including Zuma, in the biggest India-Africa summit, promising US$10 billion in credit to back a "partnership of prosperity".
Modi, who arrived from Mozambique, is also due to visit Kenya and Tanzania.
"Indian companies hold strong business interests in South Africa. About one-fourth of our investment in Africa are in this country and there is potential to expand our business ties," Modi told a media conference before a business summit between the two countries in the capital Pretoria.
China's annual trade with the continent is three times larger than India's $72 billion.
South African trade statistics show that India's exports to South Africa increased by 86 percent to 54 billion rand ($4 billion) in 2015 from 2011, while exports to India jumped 70 percent to 41 billion rand in the same period.
As well as trade and tourism, Zuma said the two countries would identify areas of cooperation "including the defense, deep mining, renewable energy and health sectors".
Modi thanked Zuma for supporting India's aspiration to join a club of countries controlling access to sensitive nuclear technology. "We know we can count on the active support of our friends like South Africa," Modi said.
The 48-nation Nuclear Suppliers Group aims to prevent the proliferation of nuclear weapons by restricting the sale of items used to make them. It was set up in response to India's first nuclear test in 1974.
Opponents argue that granting India membership would further undermine efforts to prevent proliferation. It would also infuriate India's rival Pakistan, an ally of China's, which has responded to India's membership bid with one of its own.