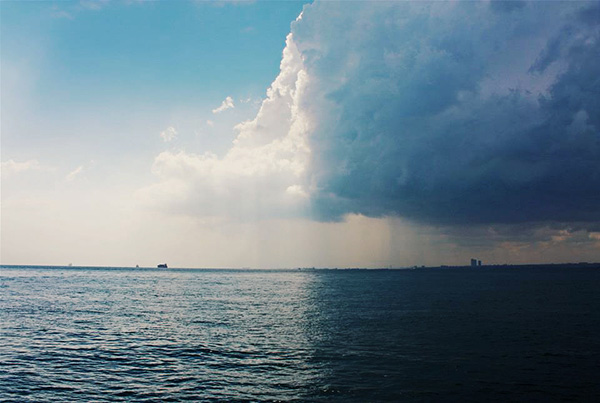 Temperatures are predicted to rise across Egypt on Tuesday and Wednesday and give way to heavy rainfall and thunderstorms later in the week, according to weather official Iman Shaker.
During a telephone interview with TV host Rasha Magdy on Egypt's "Sabah Al-Balad" Channel, Shaker explained that daylight temperatures will be warm and nighttime temperatures cold, with a ten degree difference predicted between the two. Temperatures in some cities will drop to 15C at night.
Cairo is expected to reach a high of 26C on both days.
Starting Wednesday, rainfall and thunderstorms are expected along the northwestern coast and the Red Sea and Sinai mountains.
The rainfall will continue through Thursday and Friday, extending to parts of the Nile Delta region and the rest of the northern coast.
Shaker warned that Thursday will be the peak of the storm, and highway travel should be avoided unless absolutely necessary. If you must travel, Shaker said, drive slowly and take care.
Edited translation from Al-Masry Al-Youm