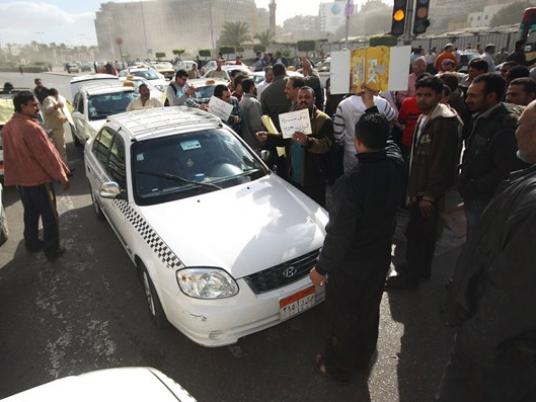 Cairo governor Atef Abdel Hamid approved on Monday evening the new tariff for white taxis, following an increase in fuel prices due to the recent flotation of the Egyptian pound.
The new tariff is set to start at LE4 instead of LE3. The new price for one kilometer is now set at LE1.75, instead of LE1.40, an increase of 35 piasters.
The waiting fare, calculated while the vehicle is at a standstill, was increased by 14 piasters to 39 piasters per minute.
The secretary general of the Cairo governorate, Mohamed Al-Sheikh, told Al-Masry Al-Youm that the increase was set following many meetings with the Foreign Ministry officials, so that the increase can be commesurate with the current price of the dollar and with global fuel prices.
Meanwhile, Uber kept the same old fare which starts from LE3, LE1.30 per kilometer during the ride, and 20 piasters per minute during waiting time.
Carim application also announced that the new prices is set to be LE3 at the start of the ride, LE1.40 per kilometer, and 23 piasters per minute during waiting time.
Uber and Carim services are not subjected to taxes, unlike white taxis. White taxis renew license every year, whereas Uber and Carim cars renew license every 3 years.
The increase will be applied officially as of Tuesday, according to Al-Sheikh.
Cairo governorate had also announced new fares for micro-buses at the begining of November 2016.
The fare hikes included a 50-piaster increase for long distances, 25 piasters for medium distances, and 10 to 15 percent for short distances.
Meanwhile, Giza governorate has also approved new fares for micro-buses with overall increases of 10 to 20 percent.
Edited translation from Al-Masry Al-Youm