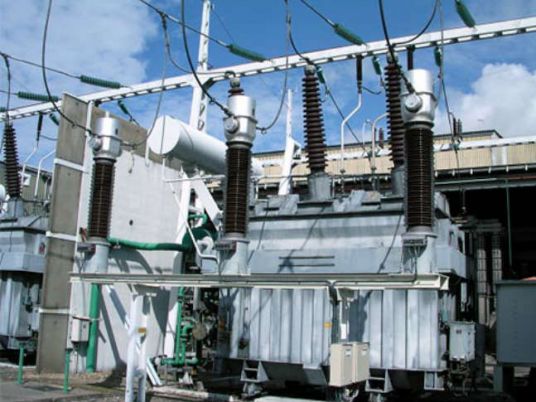 Electricity distribution companies have begun printing consumer bills for July, the first month that the new increases will be implemented, according to the companies' chairmen, who estimated a consumption increase of 5 to 7 percent this month.
Ayman Hamza, spokesperson for the Electricity Ministry, said that the companies started printing the invoices a few days ago and will collect them by the end of the month.
Al-Mal newspaper reported Hamza as saying that energy consumption during the month of July increased compared to the same period last year.
According to Hamza, consumption for the month of June was between 27,500 to 28,300 megawatts, while this month's consumption was between 28,500 to 30,000 megawatts.
The Electricity Ministry increased prices up to 42 percent this month as part of a plan to eradicate energy subsides by 2021.
According to the new price hike, households consuming 0-50 KW will be charged LE0.13 instead of LE0.11– an increase of 18 percent. Consumers of 51-100 KW will pay an extra 3 piasters at LE0.22, instead of LE0.19, marking a 15 percent increase.
The third tranche is Egyptians consuming up to 200 KW; they will be charged LE0.27, up from LE0.21, an increase of 25.5 percent.
The fourth tranche — consumers using 201-350 KW — will be charged LE0.55, up from LE0.42, a 30 percent increase. Those who use 351-650 KW will be charged LE0.75, up from LE 0.55, marking a 37 percent increase.
Customers in high consumption tiers, using 651-1000 KW, will pay LE1.25, an increase of 35 percent, compared to LE0.95. The highest consumption tier, from zero to more than one thousand kilowatts, will be charged LE1.35 instead of LE0.95, marking the highest increase of 42 percent.
Head of the Middle Egypt Electricity Distribution Company Medhat Fouda said his company started collecting bills on Monday.
Najy Aref, head of the North Cairo Electricity Distribution Company, said that if a consumer does not pay their bill, the value of their consumption will be divided into installments and tacked onto the coming months' bills.
According to a report by the Egyptian Electric Utility & Consumer Protection Regulatory Agency, electricity consumption increased by 300 megawatts during the month of June compared to the same period last year, but production fell by 270 GWh.
Edited translation from Al-Masry Al-Youm