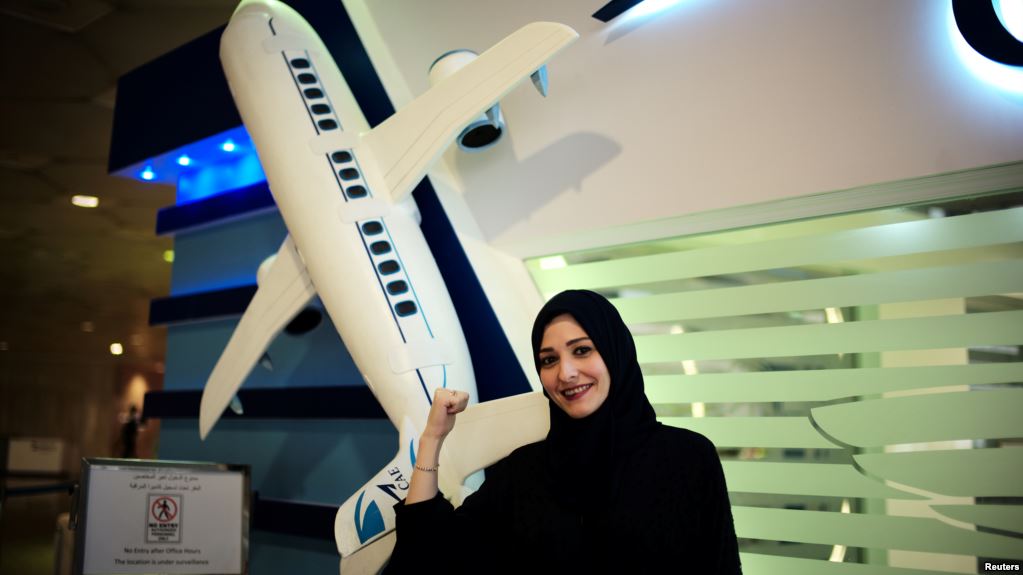 After few weeks of Saudi women celebrations for taking the wheel since decades, Oxford Aviation Academy (OVA) a flight school in Saudi Arabia announced for the first time that it's opening for women to start their study in September 2018.
Following several weeks of Saudi women being able to drive since decades, Oxford Aviation Academy (OVA), a flight school and the largest flight training network in the world, has announced for the first time that women will be able to study starting in Saudi Arabia in September.
Saudi women can apply to to join lessons in its new branch in Dammam, east of Saudi Arabia.
"People used to travel abroad to study aviation, which was harder for women  than men," applicant Dalal Yashar, who aspires to work as a civil pilot told Reuters. "We are no longer living in the era were women were allowed to work in limited arenas. All avenues are now opened for women. If you have the appetite, you have the ability," she said.
According to OVA executive director Othman al-Moutairy, study in the academy includes three years of academic and practical training.
Saudi Arabia launched a $300 million development project in Dammam to train a new generation of pilots and aircraft maintenance technicians. In February the academy opened its branch at King Fahd International Airport in Dammam to be the first in the Middle East.
The entry of Saudi women into aviation is not a newly discussed issue, as last January Iqbal Darandari, a member of the Saudi Shoura Council called on national airlines to empower women by creating jobs.
Several years ago, Saudi women traveled to pursue their dream of working in the aviation industry and joining the academies that prepare the cadres in this field, a clear indication of the strong desire of women to enter this new field.