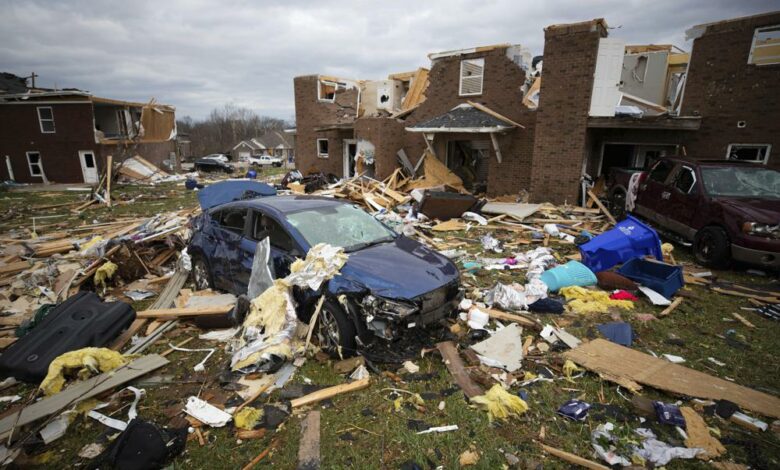 MAYFIELD, Ky. (AP) — Jarred Holmes was supposed to have been working inside a candle factory when it was ripped apart by a monstrous tornado that killed an untold number of employees and trapped many others under mounds of debris.
But Holmes' fiancee had insisted he stay home Friday night because of the looming weather.
"She told me she had a bad feeling," Holmes, 20, said Saturday outside the factory, where he awaited word on his coworkers. "I was going to go to work, but she basically demanded me to stay home."
Kentucky residents affected by the twister grappled with its force and destruction and shared harrowing stories of survival even as some rushed out to help with rescue efforts. Gov. Andy Beshear said upwards of 70 people may have died when the tornado touched down for more than 200 miles (320 kilometers) in his state, but the number of deaths could exceed 100 across 10 or more counties.
Vernon Evans sifted through debris at one of the many residential houses that were torn to bits near Mayfield's downtown center. Earlier Saturday, he said he helped firefighters evacuate people from under a brick wall that collapsed at a nursing home. He recalled finding one resident dead and lying facedown in a few inches of water.
"All I could do is sit there and hold their head up," he said. "I never experienced nothing like this."