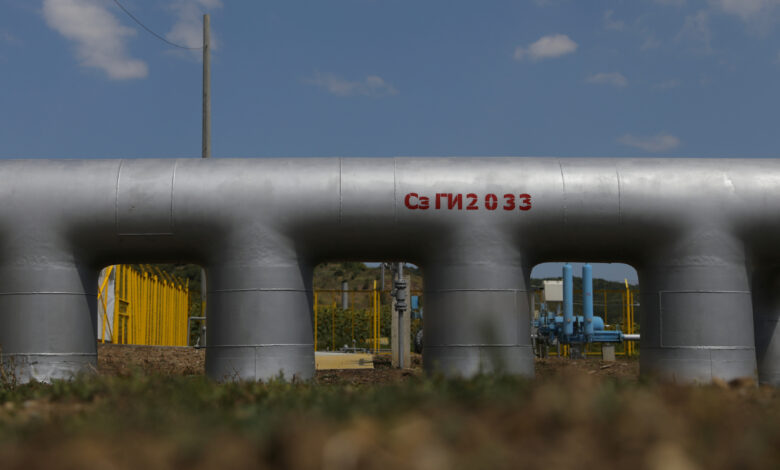 Russia has cut off natural gas supplies to Poland and Bulgaria, dramatically escalating its response to Western sanctions imposed on Moscow over its war in Ukraine.
Russian state energy giant Gazprom tweeted Wednesday that it had fully halted supplies to Polish gas company PGNiG and Bulgaria's Bulgargaz after they refused to meet a demand by Moscow to pay in rubles, rather than dollars or euros.
The European Commission described the decision to halt supplies as attempted "blackmail" and said it was coordinating a response among EU member states.
The news sent US natural gas futures up about 3% Tuesday. European gas prices jumped nearly 20% on Wednesday morning, Reuters reported.
But Russia's attempts at using Poland and Bulgaria to send a message to the West and prop up its weak currency are likely to have their limitations.
In preparation for such a situation, European states reliant on Russian gas have been increasing their stored supplies. Polish gas company PGNiG, for example, says the country's stores are 80% full. Europe is also at the end of its heating season, so demand will be low.
Bulgaria typically gets 100% of its gas from Russia, and Poland is almost as reliant, but the two countries don't use that much gas in their energy mix in the first place, largely because they still depend heavily on coal for power generation.