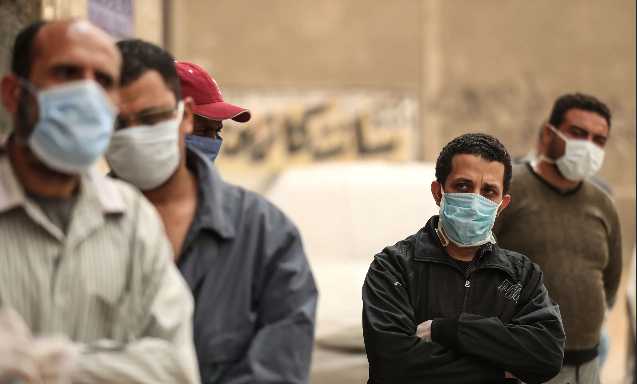 Egypt's Health and Population Minister Hala Zayed on Friday ordered health directorates across the country to increase the numbers of isolation hospitals to receive any suspected coronavirus cases, as the nation grapples with a second wave.
She added that these hospitals should also work alongside the fever and chest hospitals.
While holding a video-conference meeting with the heads of health directorates from across the country, the minister also ordered the establishment of a central crisis room to follow up the workflow in fever and chest hospitals and provide medical teams with clinical support.
She also stressed that infection control protocols in these hospitals be followed up with, and that the central crisis room is held around the clock to follow all developments through the automated network that connects hospital administrations, the ambulance authority and the room's hotline.
The Health Ministry had previously shut down 21 isolation hospitals over the summer as new confirmed infections slumped in August to below 90 per day.
Egypt's Health Ministry on Friday confirmed 224 new coronavirus cases, bringing the country's total number of confirmed cases up to 110,319.
Ministry spokesperson Khaled Megahed announced 12 new deaths, with the country's total COVID-19-related deaths up to 6,429 nationwide. And 87 patients were discharged from quarantine at isolation hospitals on Friday, raising Egypt's total number of fully-recovered cases to 100,847.
Patients are considered recovered from coronavirus if their symptoms disappear within 10 days of initial onset, according to the World Health Organization's guidelines.