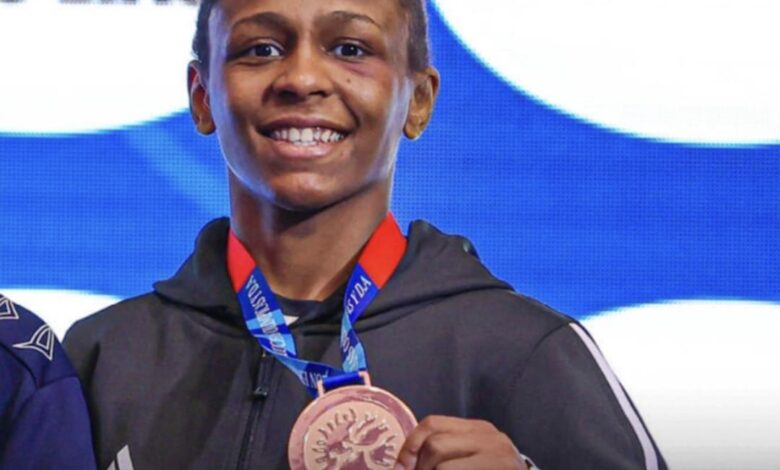 Nada Medany, the female wrestler, won the U23 bronze medal after defeating her German opponent 4/2 in the U23 Wrestling World Championships 2022.
The medal is her second international medal as she also won first place in the U23 Wrestling World Championships 2016.
Medany had defeated her Filipino and Hungarian competitors, but she lost to an Indian competitor.
The delegation of the Egyptian team in the World Wrestling Championships is accompanied by Kamal Abdo, the Romanian wrestling coach; Ali Abu Talib, the free wrestling coach; and Wisal Qurtam, the women's wrestling coach.
The Egyptian team's list of wrestlers in the tournament includes Ahmed Fouad Bagdouda, Sami al-Sayed Samra, Youssef Mohamed Issa, Nada Medany Ashour, and Abdel Rahman Omar.