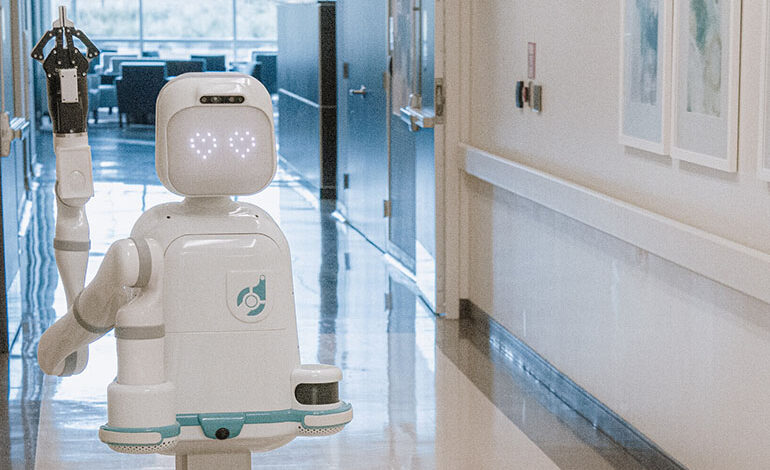 The Head of Egypt Healthcare Authority Ahmed el-Sobky, explained that for the first time, smart robots specialized in health fields will be introduced during the COP27 conference.
Sobky stressed the good preparation for medical insurance during COP27 Climate Summit in the Red Sea resort city of Sharm el-Sheikh.
He explained that these robots will provide nursing services, sterilization, transfer of analysis samples, and patient services to enhance the safety and security of health services provided to the delegates participating in the conference.
Sobky added that Egypt has a great capacity to provide medical insurance for international events, and conferences, and to rely on modern technological means to manage crises and emergencies.
He added that Egypt Healthcare Authority includes many cadres, experiences and competencies in the management of conferences and major events and medical insurance for them.
Sobky focused on activating remote diagnostic, medical communication units, smart robotic systems and services that have been introduced for the first time in Sharm el-Sheikh, in addition to the highly-equipped field hospital.
Photo credit: Diligent Robotics