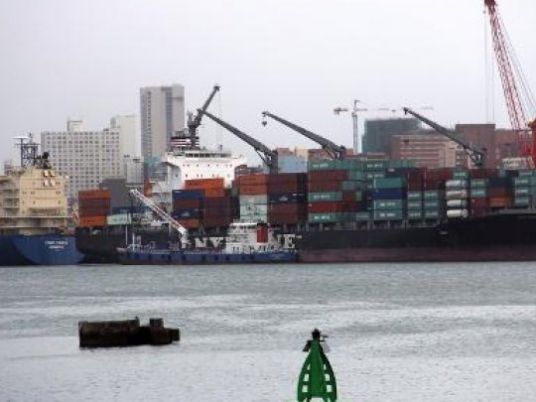 A member of the Importers Division of the Chamber of Commerce expects a breakthrough on the market after December 16.
The foreign currency shortage is the main factor in preventing the goods from being released at ports.
Ahmed Shiha, a member of the Importers Division of the Chamber of Commerce, said, adding that the division was waiting for the goods to be released, in implementation of the Central Bank's promises in the past two months.
Shiha continued in a televised statement on Monday that the shortage of foreign currency is the main reason for not releasing the goods as much as the division expected, pointing out that the matter "has many negative effects."
"It is very bad. There is a state of confusion in factories, production lines, and markets, which has led to very large price hikes, due to a shortage of goods and supply," Shiha continued.
Traders hold onto their current stock of goods and price it high because they believe they will not be compensated for their losses, he added.
Goods stacked in the ports are worth US$6 billion, he said.
"We do not know what the solution will be in the next stage, and we expect that the IMF loan will lead to liquidity in the markets after December 16.
However there might be a state of severe confusion but we hope for quick solutions in the coming days."
Egyptian Finance Minister Mohamed Maait said by the end of November that the loan agreed upon with the International Monetary Fund (IMF) amounting to about three billion dollars, will be obtained within four years, and about one billion dollars will be received soon, following the approval of the Executive Board of the fund managers in December.
Egypt has obtained loans from the International Monetary Fund, amounting to about $20 billion since 2016, as part of the implementation of the economic and social reform program.