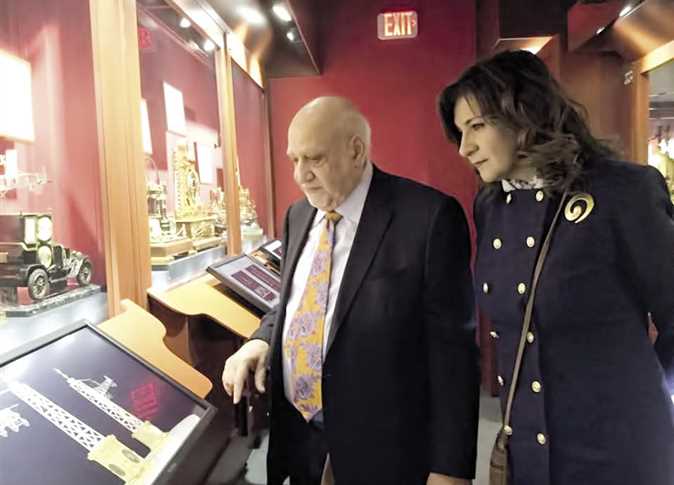 Minister of Immigration and Egyptian Expatriates Nabila Makram visited the Halim Time and Glass Museum on Monday, accompanied by the Consul General of Egypt in Chicago, Sameh Aboul-Enein.
Chicago's first museum owned by an Egyptian expatriate, the Halim Time and Glass Museum opened on October 2017.
Eleven years in the making, the five-story museum collects rare historical artifacts from between the 14th to 18th centuries gathered across the world over 30 years, and was established by the Cameel Halim family.
Makram praised the museum and noted the significance of its location in Chicago, a state renowned as a global destination for artists and collectors of valuable artifacts.
She admired all Egyptians abroad working to preserve cultural heritage.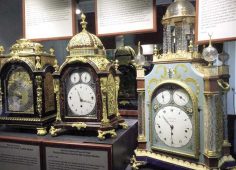 The minister hailed the inclusion of pieces from Egypt's cultural heritage, including an early Pharaonic clock, watches belonging to Napoleon Bonaparte and Egypt's King Farouk, and stained glass artwork of the holy family's entry into Egypt.
This museum is a gift from one Egyptian to the world, she said, showcasing global heritage such as large stained-glass windows from monasteries and churches.
Aboul-Enein also praised the museum and its location in Chicago, a state distinguished for its cultural richness and museums.
Museum owner Cameel Halim said the museum displays a rare watch collection he and his wife collected over the past 30 years, which elegantly narrates how mankind has taken steps to understand and master the passage of time.
Edited translation from Al-Masry Al-Youm