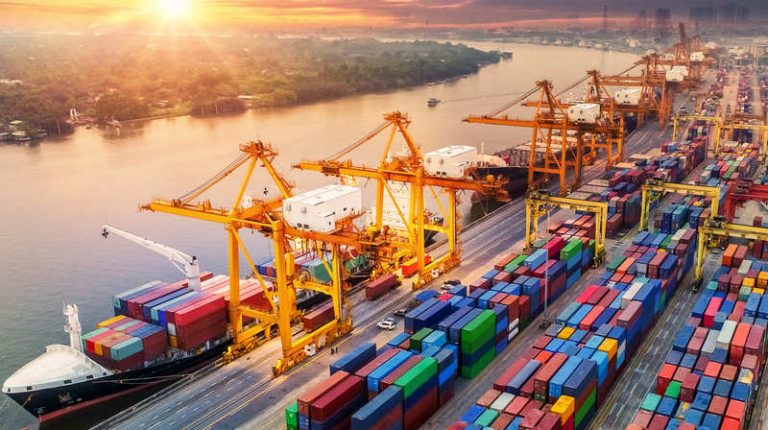 The International Monetary Fund (IMF) has reviewed Egypt's efforts to increase its exports to global markets and support various productive sectors to face the repercussions of coronavirus pandemic, in addition to its attempts at developing the small and medium enterprises sector.
This came during the IMF mission's video-conference meeting with Minister of Trade and Industry Nevin Game on Friday.
Gamea said that Egypt aims to increase its exports to US$100 billion by implementing a strategic plan to open more markets for Egyptian exports, especially within Europe, Africa and the Arab world.
Several tactics of the export development strategy include raising the competitiveness of the Egyptian industry, providing information and studies on the markets, providing programs and tools for securing and guaranteeing exports, and maximizing benefit from all agencies and entities concerned with export, she explained.
She added that the government has adopted measures to support the export sector to counter the negative repercussions of the coronavirus, including postponing the payment of loans owed by exporters and postponing the payment of state dues on them.
The minister also drew attention to the state's support for workers in factories and an initiative to ease the burden on exporters to pay arrears owed to companies, as it includes disbursing all dues for small companies.
Gamea said that the most important target markets for exports include Africa and the Arab world, alongside European and American markets.
And she indicated that commercial representation offices abroad and Egyptian embassies provide information to exporters by providing them with market needs and export requirements to various markets and the biggest importers – in addition to enhancing communication between Egyptian and foreign companies.
As for examining food exports, Gamea said that the Food Safety Authority will be responsible for the safety of food traded in the local market and exported to foreign markets, by requiring exporting companies to comply with international requirements.
Edited translation from Al-Masry Al-Youm