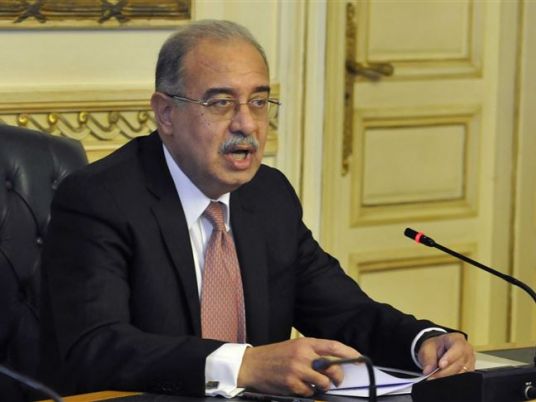 The Egyptian Prime Minister Sherif Ismail has commented on the planned visit of an International Monetary Fund (IMF) delegation, saying the IMF is keen to co-operate with Egypt through a financial aid package to support Egypt's economic development plan.
Parliament said in a statement on Thursday that an IMF delegation headed by Chris Jarvis is set to arrive in Cairo on July 30, to start talks regarding Egypt's financial aid plan to fix its economy.
The PM said on Thursday that he and the IMF representatives will be discussing the policies necessary to support Egypt in facing its various economic challenges.
He said the aim is to find solutions that support Egypt in bringing about the type of economic stability that accomplishes a number of objectives, the most prominent of which is providing more job opportunities for Egyptians.
The prospect of a new loan from the IMF has been a controversial topic in recent years, with many Egyptian officials suggesting that the nation should not adapt economic or social policies in order to please the global financing body, particularly if it means taking on more debt.
Among the conditions that the IMF has placed on a future loan is an increase of the tax base, as well as the government providing incentives to the informal sector, which has a capital base amounting to around LE350 billion.
The IMF may also require an adjustment to Egypt's currency before any loan can be transferred.
On Wednesday, President Abdel Fattah al-Sisi met with Ismail and members of the Economic Ministerial Committee to discuss the proposed US$12 billion IMF loan and Egypt's financial aid plan for the next three years.
The attendees issued a statement, expressing their encouragement at various recent economic and fiscal developments in Egypt that bode well for the future.
The president also approved the issuance of international bonds into global markets, as well as putting on the market stocks of state-owned companies to attract domestic and foreign investors.
The same officials added that the exchange rate of the Egyptian pound may be reduced before receipt of the IMF loan.
Edited translation from Al-Masry Al-Youm