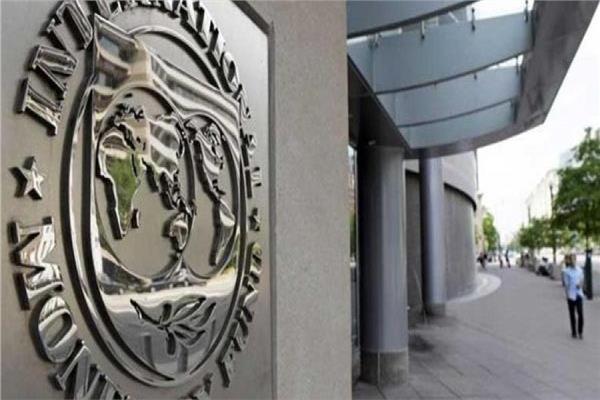 The International Monetary Fund (IMF) on Monday began discussing Egypt's request for a new loan to counter the spread of coronavirus and its economic effects.
The Egyptian government announced in April that it has requested a new financial package from the IMF — part of the fund's Rapid Funding Tool program and the Stand-By Arrangement program — to enhance the state's efforts to combat the coronavirus pandemic.
An Egyptian Cabinet press release issued in April stated that discussions with the IMF have entered an advanced stage.
This preemptive step follows the success of the country's economic reform program and is aimed at maintaining the gains Egypt's economy has made.
IMF Managing Director Kristalina Georgiev said that the executive board of the fund will review Egypt's request.
She also praised the measures the Egyptian government has taken to reduce negative effects on public health and the economy resulting from the coronavirus.
Egypt's Minister of International Cooperation Rania al-Mashat said that Egypt's endeavor to conclude another agreement with the IMF comes within the framework of taking advantage of the opportunities currently provided by international institutions to support countries' efforts to overcome the repercussions of coronavirus.
"We are working with all development partners on this path, not just the IMF, and we are not only asking for financing, but also for technical support," Mashat said.
The Minister said that the aim of this is to preserve economic successes achieved and to continue economic reform while also addressing economic, social and healthcare dimensions of the coronavirus crisis.
Egypt announced on Sunday 436 new coronavirus cases and 11 additional deaths, bringing the total number of cases confirmed so far to 9,400 in the country. 525 people have died from the virus in Egypt.
Egypt's government has shut down schools, suspended flights and imposed nationwide curfew to control the outspread of coronavirus.
The government also suspended Friday prayers and congregational prayers in mosques nationwide on March 21 and churches remain closed across the country as well.
Egypt completed earlier this year the final stage of its economic reform program, obtaining US$12 billion from the fund.
In an attempt to revive its faltering economy since 2011, Egypt obtained an IMF loan in 2016 in exchange for implementing a rigorous reform program, beginning with floating the pound.
Implementation of the program began in November 2016. The international lender agreed to provide Egypt with a $12 billion loan, in exchange for wide-ranging structural economic reforms.
These reforms included a raft of measures such as devaluing the pound currency, loosening capital controls, ending energy subsidies, reforming public enterprises and overhauling monetary policy — all in a bid to restore economic stability and long-term growth.