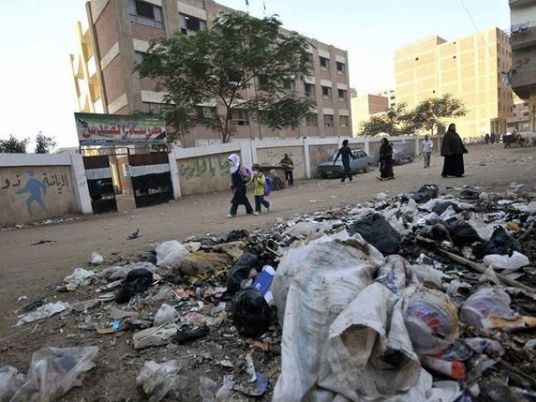 A forensic report on the death Mohamed Samir, 29, whose body was found in the Nile last week, has stated that he died of asphyxiation water, a conclusion that appears to support police claims that the man drowned while escaping from police in Imbaba, Cairo.
According to the report, which was delivered to prosecutors on Thursday, there were no traces of superficial injuries on the suspect's body, while his arms and legs were locked in positions that suggest he died while trying to swim.
Three low ranking police officers who arrested the suspect have testified that Samir was caught in possession of marijuana, and that he escaped while being taken to Imbaba police station, later turning up dead in the Nile.
Prosecutors have ordered the detention of eight relatives of the suspect after they rioted outside Imbaba police station early on Wednesday morning and incited others to attempt to storm the building in protest at the man's death, which they blamed on police.
A security source, speaking on condition of anonymity, told Al-Masry Al-Youm that police officers in Imbaba arrested Samir for possession of marijuana but he managed to escape before arrival at the police station.
Two days after the man's escape, his dead body was found in the Nile, not far from the police station, apparently having drowned in his escape attempt, said the source.
In the early hours of Wednesday morning, people gathered at the police station in Giza, accusing officers of killing the suspect. Security reinforcements arrived in Imbaba from the nearby police stations of Agouza and Warraq, with security officials fearing a riot.
The police source insisted that the suspect did not die inside the police station, saying he had quarreled with two detectives in a tuk-tuk while they were transferring him to the police station, and the man escaped their custody soon after. Two days later, the corpse was found floating on the Nile near the police station, the source said.
The deceased suspect was previously accused in nine different cases, said the source. He lived in the Bulaq Abul Ela neighborhood of Cairo.