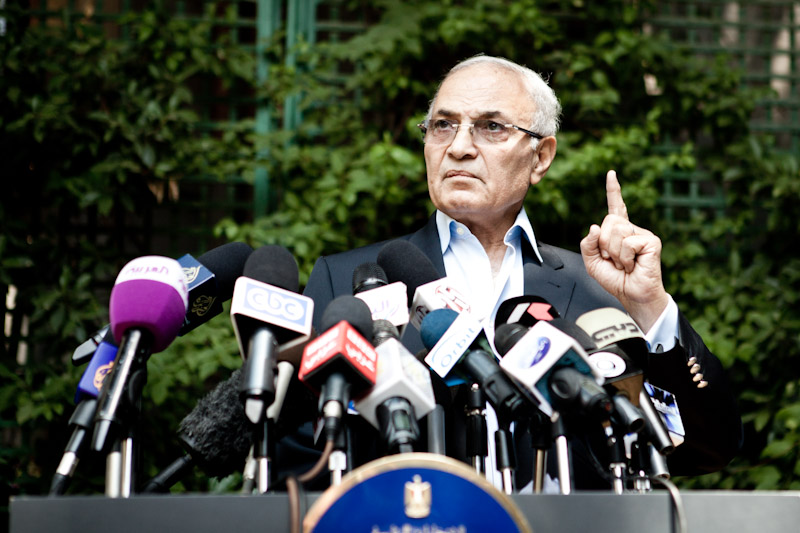 The Illicit Gains Authority decided Sunday to freeze the assets of former presidential candidate Ahmed Shafiq and his three daughters, to ban them from traveling outside the country in the event that they are in Egypt and to put them on the arrivals watchlist.
Official Justice Ministry spokesperson Ahmed Roshdy Salam told the state-run newspaper Al-Ahram the decision was based on ongoing corruption investigations of Shafiq, which have raised questions about the size of his wealth and bonds and securities in his name.
The independent newspaper Youm7 said on its website that Shafiq's frozen assets include a house in the Bitter Lakes area in Ismailia, four summer houses in the same area, a house in the upscale Fifth Settlement district of Cairo and two apartments in Hurghada, as well as stocks and bonds.
Shafiq is currently being tried in a corruption case concerning selling a 40,000 square meter plot of land owned by the Cooperative Housing Association for Military Pilots to Alaa and Gamal Mubarak at below-market rates in the 1990s.
He will also begin being tried in absentia in November on charges of financial corruption when he was the civil aviation minister.
Shafiq has been living in the UAE since losing the presidential race to the current president Mohamed Morsy.