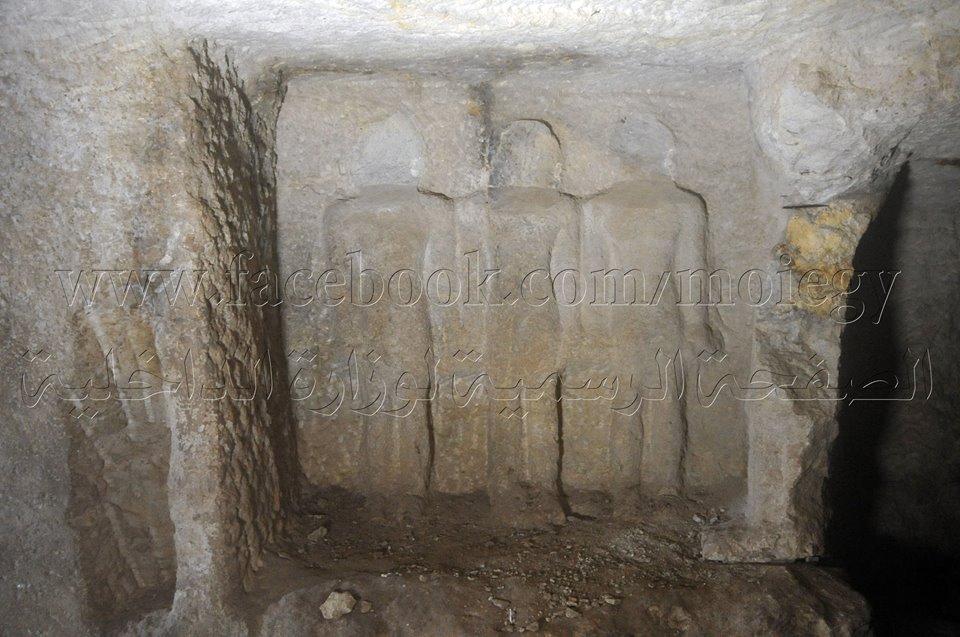 The General Administration of Tourism and Antiquities Police released an official statement on Sunday announcing that an illegal excavation in the Nazlet al-Samman village near the Great Pyramids of Giza accidentally led to the discovery of an ancient burial site.
The age of the newly discovered burial site is yet to be disclosed.
Police said in the statement that they had found two excavations in the area, the first being 1.5 meters deep while the second was four meters deep.
In one of the areas a corridor leading to a rock-hewn room with dimensions of 2 meters by 2.5 meters was discovered, alongside a well-carved rock. At the second excavated area, six wall-relief statues missing parts such as their legs and heads were found in a room.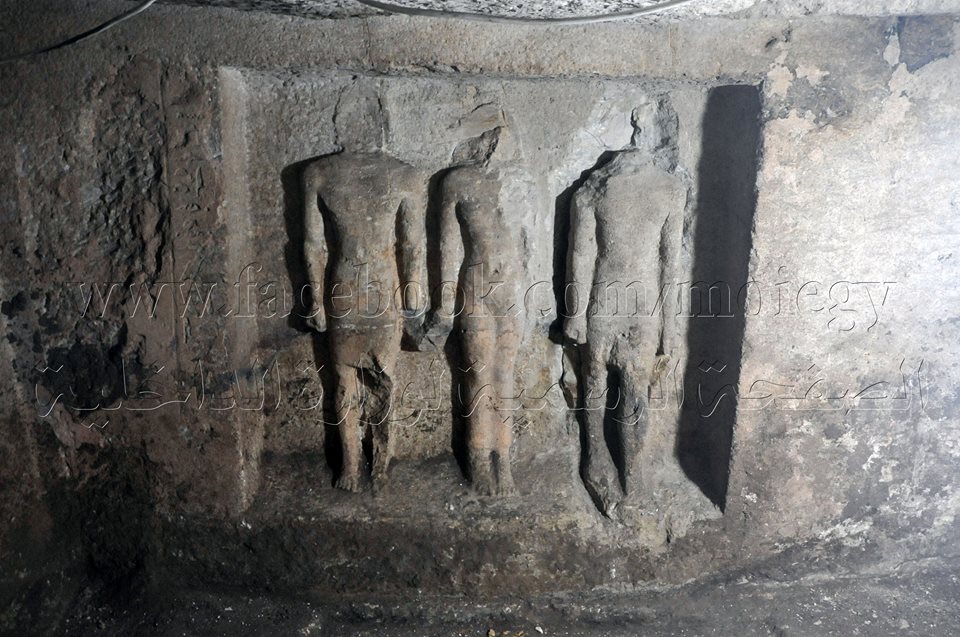 The statement said that the illegal digging occurred under a modern house built close to the Pyramids.
The house's owner was illegally excavating under the building to search for artifacts when the discovery was made. The owner escaped from arrest, with police currently on the look-out to arrest them.
There are several sanctions and penalties under the Egyptian antiquities law.
Article 43 states that any person who traffics an antiquity is to be sent to prison in addition to fines minimum 5000 LE and maximum 50,000 LE. The law stresses that all antiquities are strictly regulated and considered property of the state.
Areas in Egypt that are frequently the site of illegal excavations and trafficking include Sakkara in Giza, Akhmim in Sohag and different districts in Luxor among others.