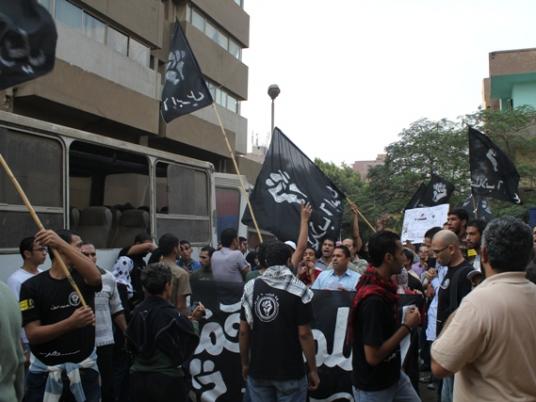 The April 6 Youth Movement will organize an iftar and a candlelight vigil in front of Tora prison Saturday in solidarity with civilian detainees who were militarily tried during and after the revolution.
The movement released a statement Friday evening saying, "We will not forget [the detainees] and will not be satisfied with the status quo, as officials have the attitude of ignoring demands to release detainees. The number of civilians tried before military courts has exceeded 12,000 citizens."
The movement called on President Mohamed Morsy to re-try the detainees before a civilian court, and to immediately order the release of civilian detainees tried by military courts under "false charges."
The statement contrasted the detainees' plight to released Islamist detainees, for whom no committee was assigned to examine charges of terrorism and murder, whereas a committee was formed to discuss the status of those tried for events related to the revolution.
The April 6 Movement added that the iftar and subsequent vigil will be followed by other events in the coming weeks in solidarity with the detainees.