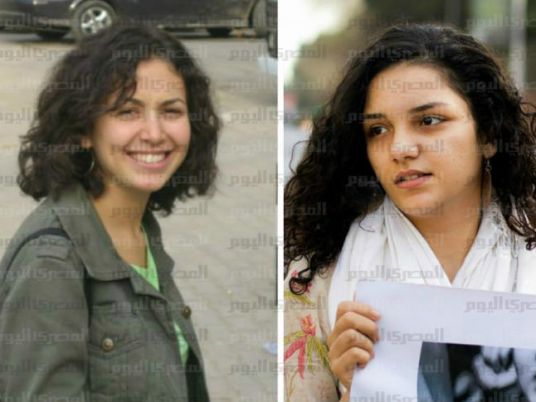 The International Commission of Jurists has urged for the release of a young activist lawyer, Yara Sallam, who is serving a three-year jail term over her involvement in the 2014 demonstrations outside the Ettehadiya Presidential Palace, demanding the amendment of the notorious protest law, introduced following the ouster of former president Mohamed Morsi in 2013.
In a
statement
published by the Egyptian Initiative for Personal Rights, the court said Yara Sallam has now passed one year since in jail, since her arrest last June. The protest law, the breaching of which has been taken as the main reason behind the imprisonment of activists of all political stripes, imposes fines and prison sentences for protests failing to acquire prior security permission.
"The trial of the 23 defendants violated their rights to a fair and public hearing under international law, including the International Covenant on Civil and Political Rights, a key human rights treaty ratified by Egypt in 1982", according to the court.
"Their lawyers were prevented from cross-examining witnesses. Members of the public, including family members, were prohibited from entering the courtroom, without any valid reason.", it added, stressing that defendants had been prosecuted in the absence of any evidence.
"The Egyptian authorities must end their campaign to silence human rights defenders and all those suspected of opposing the military and the government through politically motivated prosecutions and trials. To this end, they must immediately and unconditionally release Yara Sallam and the 22 other detainees," said Said Benarbia, Director of the ICJ's Middle East and North Africa Programme.
*Correction: This article previously referred to the ICJ as the International Court of Justice.