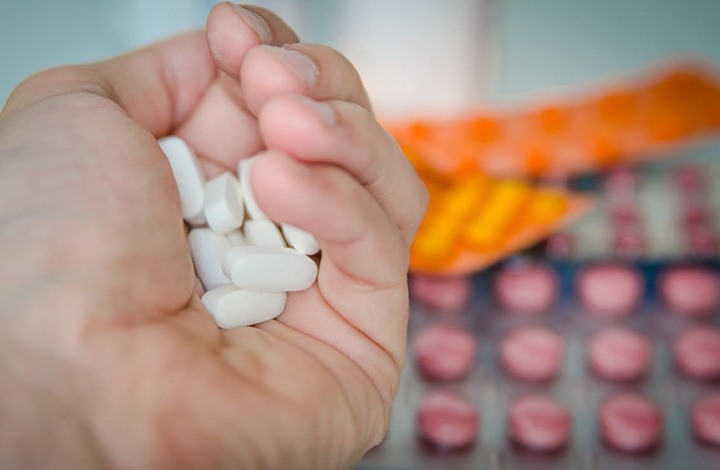 The Egyptian Drug Authority (EDA) announced in a statement on Thursday that it was safe to use the painkiller Ibuprofen to treat symptoms brought on by coronavirus (COVID-19), after reports spread on social media about the potential harmful effects of Ibuprofen on people with the virus.

EDA quoted several international regulatory bodies, including the European Medicines Agency (EMA) and the NHS Business Services Authority, as stating no scientific evidence that prevented the use of Ibuprofen in the treatment of the COVID 19 symptoms.
However, the EDA report stated that it was preferable to use Paracetamol (better known by its trade name of Tylenol or Panadol) to treat pain and reduce fever, according to the NHS and France's ANSM medicine agency.
The statement, quoting the EMA, said that all available treatments should be taken into account in the event of a COVID-19 infection, including Paracetamol as well as nonsteroidal anti-inflammatory drugs (NSAIDs) used for treating pain, fever, and inflammation, like Ibuprofen.
It is preferable to use Paracetamol as a first choice before using NSAIDs, such as Ibuprofen, but there is currently no study indicating that NSAIDs should not be used to treat flu and coronavirus symptoms, except for the case of aspirin in children, the statement said.
EDA appealed to citizens to consult health service providers for more information and to take all necessary precautions to prevent the spread of the novel respiratory illness, which usually causes mild or moderate symptoms but can lead to more severe illness in older adults or individuals with pre-existing health conditions.
Dr. Anthony Fauci, director of the National Institute of Allergy and Infectious Diseases in the United States, said on Wednesday that there is little evidence that Ibuprofen would worsen coronavirus symptoms, after France's Health Minister tweeted out a warning on March 14 urging citizens to avoid using Ibuprofen to treat fevers and pain associated with influenza and coronavirus, urging them instead to use Paracetamol.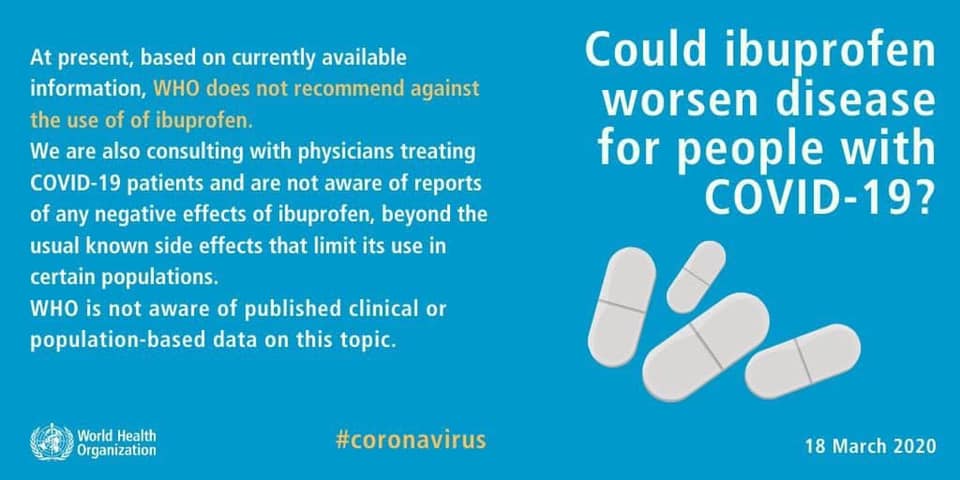 The World Health Organization (WHO) stated it does not recommend against Ibuprofen either, confirming it could find no evidence suggesting harmful effects.
There have been over 230,000 confirmed cases of coronavirus worldwide and upwards of 10,000 deaths.
On Thursday, the death toll from the virus in Italy surpassed that of Wuhan, the former epicenter of the outbreak, as Italian authorities announced another 427 fatalities in one day, raising the country's toll to 3,405.