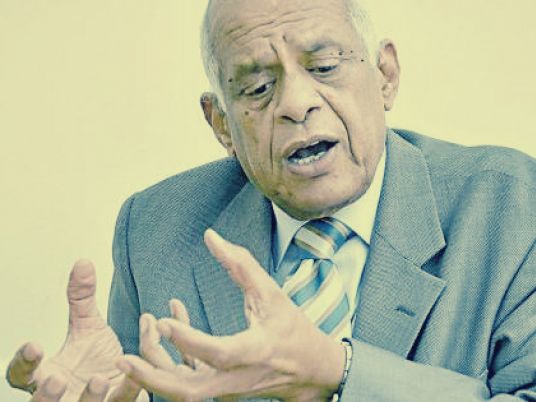 Egypt's Parliament speaker Ali Abdelaal denied on Monday that he is behind the cancellation of Ibrahim Eissa's talk show from the privately-owned satellite channel al-Kahera Wal Nas (Cairo and the People).
In an interview with DMC channel on Monday evening, Abdelaal said he met the owner of al-Kahera Wal Nas, Tarek Nour, and the owner of Mehwar satellite channel, Hassan Ratib, upon their request.
At this meeting, Abdelaal says he conveyed to the channel owners that MPs objected to Eissa's description of them as "swindlers and impostors."
The speaker told Nour and Ratib that he adheres to "three basic noes: no to closing newspapers, no to detaining journalists, and no to suspending TV programs — but it's your call."
Abdelaal added that he respects the media and tends toward freedom of thought and expression.
Eissa has maintained a critical approach against the current regime in his show "With Ibrahim Essa" presented on al-Kahera wal Nas channel.
Since December, Eissa has not appeared on air as usual. Rumors were circulating that Eissa's talk show was suspended after he voiced harsh criticism against the Parliament. He had accused the Parliament of planning to adjust the constitutional article that limits the presidential term limit.
In response, the Parliament filed a complaint with the the General Authority for Investment, requesting legal action against both al-Kahera Wal Nas and Eissa.
Since then, Nour, who also owns an advertising agency, has faced some problems.
In December, the Interior Ministry canceled Le Marche furniture fair which was organized by Tarek Nour Advertising agency. The agency said its losses due to the cancelation registered about LE60 million.
In an interview with BBC Arabic last week, Eissa said that the cancellation of his show came after discussions with Nour.
"I had to choose between canceling the show or facing even more problems from the state. So I agreed with Tarek Nour to take the first [option]," Eissa added.
The show upset the regime; it cannot take criticism, Eissa added.
Eissa is not planning for any other TV shows currently. He said he can reach people through different forms of media as the TV is not the right medium for him.