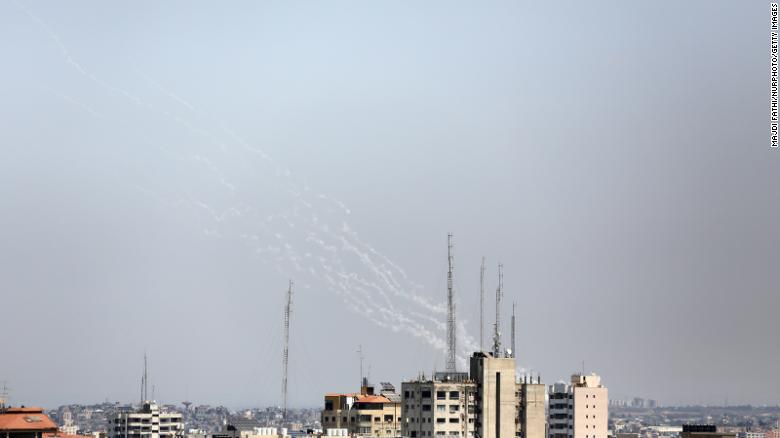 Ukraine's state hydro-electric power operator says that despite the damage at a critical bridge across the river Dnipro, the Kakhovka power plant is still operating.
Ukrainian technicians continue working at the plant, which is a Russian-controlled area.
The bridge adjacent to the plant at Nova Kakhovka has been severely damaged by repeated Ukrainian attacks apparently designed to render it inaccessible to Russian military vehicles rather than destroy it.
Ukrhydroenergo, the state company, told CNN the plant "is currently operating in basic mode with a load of 72 MW."
The installed capacity of the plan is 357 MW.
"Currently, three units out of six are operating. The operation of the station is provided 24 hours a day by personnel (the schedule may change due to hostilities)," Ukrhydroenergo told CNN.
"There is also a possibility to perform small amounts of repair work by repair personnel," the company added.
The company said: "Provided that there is no external interference in the operation of the station, it will be able to work for a long enough time. However, in the event of a forced stop, there will be no breach of the dam nor shallowing," suggesting that current river levels can be maintained.