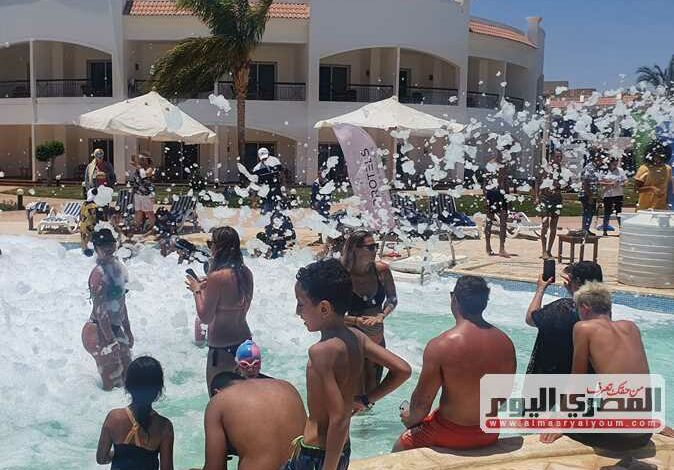 Internal tourism in the Red Sea continued for the second month, topping occupancy rates as hotels and tourist villages witness a turnout from Egyptians.
A large number of tourist villages announced that they were "complete" until mid-September, while accommodation prices continued to rise in various hotel classifications.
Supervisory authorities in the Red Sea governorate, with the participation of representatives from the directorates of health, supply and workforce, launched surprise inspection campaigns on various hotels and tourist villages in Hurghada to inspect the services provided to tourists and examine food, storage and processing areas, and food commodities to ensure their quality when presented to guests.
Return of Russian flights
Foreign tourism witnessed a rise in the number of European flights to Hurghada and Marsa Alam airports, especially from Germany, the Czech Republic, Italy and Poland.
The number of Russian flights to Hurghada increased to six flights per week.
The Hurghada International Airport received on Thursday three flights from Russian airports for the first time since flights resumed following the outbreak of the Russian-Ukrainian war. While the operating schedules for arrival of flights at the airport registered the reception of 94 regular and charter flights from various European airports, carrying about 14,000 European tourists.
The Russian Consul General in Hurghada, Viktor Voropaev, said last week that four of the largest tourism companies in Russia have set their tour schedules, and the new large travel company Anex Tour will start its programs as of October, and as a result, the number of travel companies organizing trips to Hurghada will reach five.
Edited translation from Al-Masry Al-Youm