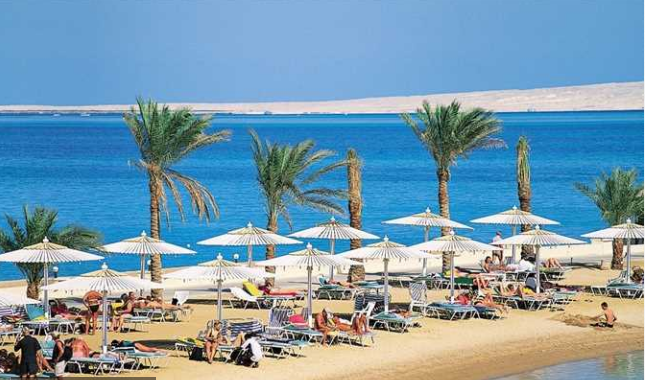 Occupancy rates during the Eid al-Adha holiday at Hurghada's hotels and tourist villages in Hurghada were at their highest since hotels reopened in summer, with capacity rising from 50 to 70 percent.
Domestic tourism saw 200,000 tourist nights during the Eid holiday.
Tourism experts in the Red Sea stated that thousands of Egyptians spent their Eid al-Adha vacation in Hurghada, with room prices ranging between LE2,000 and LE3,500 per night in a double room (all-inclusive), while at some hotels the price of a double room reached LE 5,000.
The tourism experts indicated that for four days (Eid holiday), the occupancy was full, which led to the achievement of about 200,000 tourist nights.
The head of the Tourist Guides Syndicate in the Red Sea Bashar Abu Talib said that the domestic tourism season during the Eid al-Adha holiday took the lead with about 60 percent of the occupancy, while foreign traffic was about 40 percent of the total planned capacity 70 percent.
And tourism expert Essam Ali explained that the tourist villages provided distinguished services in accommodation and subsistence, and raised their prices for Egyptians to attract high-income guests, noting that the summer months, vacations, and holidays always achieve high occupancy.
A reservation official in a tourist village, at Sahl Hasheesh, said that prices during the Eid holiday rose 30 percent to 40 percent compared to normal days.
Edited translation from Al-Masry Al-Youm