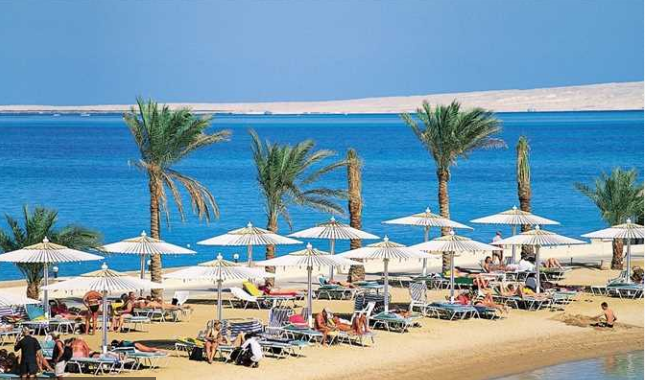 Cairo and Hurghada were recently selected among the 100 best tourist destinations in the world by Euromonitor International, a leading provider of market research and analysis, and ongoing improvements to the political and security situation in Egypt could push Hurghada into a top 50 spot in the coming years. 
The two Egyptian cities were chosen following a study of more than 400 cities based on statistics of the number of tourists that visited each city during 2018, according to Euromonitor International's report.
For her part, Tourism Minister Rania al-Mashat said that the report was the latest in a wave of international acclaim for the Egyptian tourism industry, adding that the positive press is thanks in part to the launch of a structural reform program designed to develop the country's tourism sector.
In a press release issued on Monday, Mashat said that the selection of Cairo and Hurghada among the top 100 tourist cities was in line with the  Ministry of Tourism's plan to promote each city or resort separately by highlighting its unique tourist attractions — a strategy known as branding by destination, which represents one of the three main dimensions of the tourism sector promotional campaign launched by Egypt.
Cairo was ranked the fourth best tourist destination in Africa and the Middle East, according to the report, advancing 18 places between 2013-2018. Egypt's sprawling capital ranked 42nd globally, advancing five places between 2013-2018.
The report attributed this success to a number of reasons, including broad economic reforms launched in 2018 that attracted foreign investment in tourism and travel, the flotation of the Egyptian pound, efforts to develop a tourism strategy focused on attracting new tourist markets, facilitating investment in human resources, and the use of social media in promotional campaigns.
Cairo also witnessed investments in infrastructure and historical site restoration projects, in addition to changes at the Cairo International Airport.
In light of improvement to the city's infrastructure, Hurghada was included in the list of the top 100 tourist cities in the world for the first time this year, advancing a remarkable 45 places and ranked as the 82nd best tourist city in the world. 
The Red Sea vacation spot is expected to see 41 percent growth in its tourism sector during 2019, which will further boost its ranking, the report said, adding that Hurghada is popular among European tourists for water sports, nightlife and entertainment.
Edited translation from Al-Masry Al-Youm