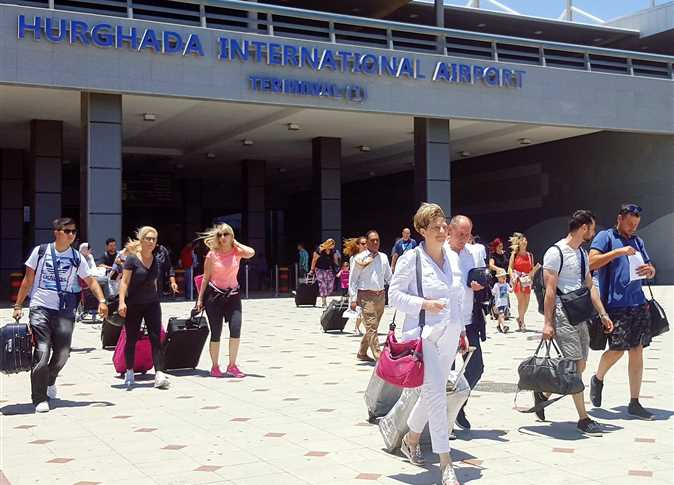 The Hurghada International Airport received its first charter flight coming from Bulgaria with 118 passengers on board, following the resumption of regular air traffic after being suspending due to the coronavirus outbreak.
The Ministry of Civil Aviation said in a statement that the airport's public relations team received the passengers and provided all necessary facilities for them while applying the proper COVID-19 preventive measures such as social distancing.
It added that all passengers provided PCR analysis documents proving that they have tested negative for the virus.
The Hurghada and Marsa Alam airports earlier in October welcomed five tourist flights coming in from Europe, as tourist traffic steadily resumes in the aftermath of the global coronavirus air lockdown.
Egypt has experienced a slump in tourism since the onset of the coronavirus pandemic. The country's Ministry of Tourism and Antiquities, in cooperation with the Ministry of Aviation, has launched several campaigns to revive the industry.
Egypt reopened its borders for tourism on July 1, and more foreign countries are resuming flights to and from the country each day, including Switzerland, Russia, and France.
On September 1, all archaeological sites and museums in the country reopened, and Upper Egypt's famous Nile cruises resumed operations.