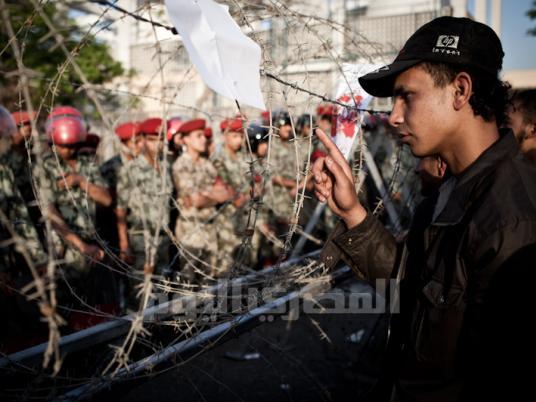 Hundreds of people have staged a protest outside Defence Ministry headquarters in Cairo's Abbasseya neighborhood Friday afternoon demanding President Mohamed Morsy step down.
Controversial talk show host Tawfiq Okasha, owner of the privately-owned Al-Faraeen satellite channel, has reportedly called for the demonstration against the rule of the Muslim Brotherhood.
Local media reports that the Revolutionary Youth Union also called for a sit-in at the ministry until Morsy cedes to their demands.
The state-run Al-Akhbar newspaper reported on its website that sympathizers with ousted President Hosni Mubarak also joined the protest, chanting slogans demanding the army join opposition calls for early presidential elections ahead of the planned 30 June protests.
Al-Akhbar said that military police intensified its presence in the area.