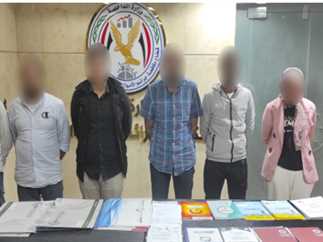 A gang of ten members facilitating and conducting human organ trafficking, including three doctors and an employee of a kidney institute, and six others, specializing in illegal kidney transplants were arrested, the Interior Ministry announced.
The suspects attracted victims through advertisements, according to 25 victims that prosecutors interrogated.
Investigations confirmed that the suspects lured the victims through advertisements published on social media and persuaded them to agree to transfer one of their kidneys to some patients who suffer from kidney failure.
These kidney transplant offers were in exchange for money ranging from LE20,000 to LE30,000. In fact they ended up obtained large sums of money amounting to LE250,000 from the patients.
The gang members falsified medical and radiology reports for donors who have medical conditions that prevented them from performing kidney transplants and so not be liable for legal accountability.
All gang members were arrested. Two of them possessed sums of money, in local and foreign currencies, and x-rays belonging to the victims.
They performed 120 kidney transplant operations from 2019 to 2020, according to the Interior Ministry.
The arrested suspects confessed committing the crimes, and legal measures have been taken against them.