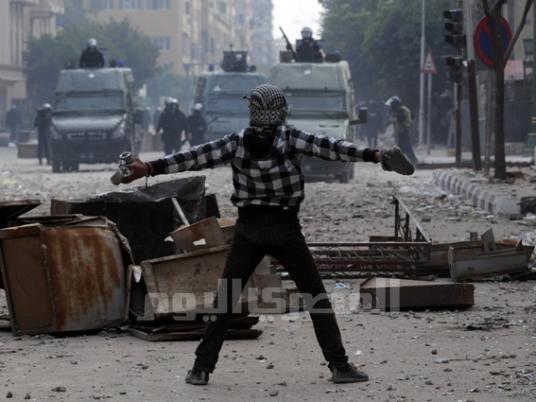 Ten human rights organizations have criticized the "insulting the Interior Ministry" charge, which leads to imprisonment.
Mahinour al-Masry, as well as other activists, were sentenced to 15 months in prison in the case known in the media as the Raml Police Station events, for the same charge.
The organizations, including the Nazra for Feminist Studies, the Egyptian Initiative for Personal Rights, the Egyptian Center for Economic and Social Rights, the Cairo Institute for Human Rights Studies and the Nadim Center for the Treatment and Rehabilitation of the Victims of Violence, said in a joint statement Sunday: "Raml misdemeanor court sentenced on May 31 human rights activist and lawyer Mahinour al-Masry and two other activists, including Youssef Shaaban and Luay al-Qahwagy, to 15 months in prison in the case known as the Raml Police Station events over three charges, including the 'insult of the Interior Ministry' charge."
The details of that case go back to March 30, 2013, when members of the Muslim Brotherhood took an activist to Raml Police Station and accused him of attempting to burn the group's headquarters.
Several lawyers headed to the police station to defend him and a fight broke out with the police, after which they were detained for one day. On February 9, the Raml misdemeanor court sentenced Masry, Shaaban and Qahwagy to two years in prison and a fine of LE5,000.
On May 31, the ruling was appealed and the accused were acquitted of suspending work at the police station, as well as destroying police station content. They were nonetheless charged with assembling both inside and outside the police station, assaulting police officers and insulting the Interior Ministry, said the statement.
The statement called on the Court of Cassation to quickly decide on the defective ruling by committing to the Egyptian constitution, which guarantees the right to a fair trial and decisive evidence.
It called for making room for human rights activists to exercise their activities and ensure respect for human rights and international treaties.
Edited translation from Al-Masry Al-Youm