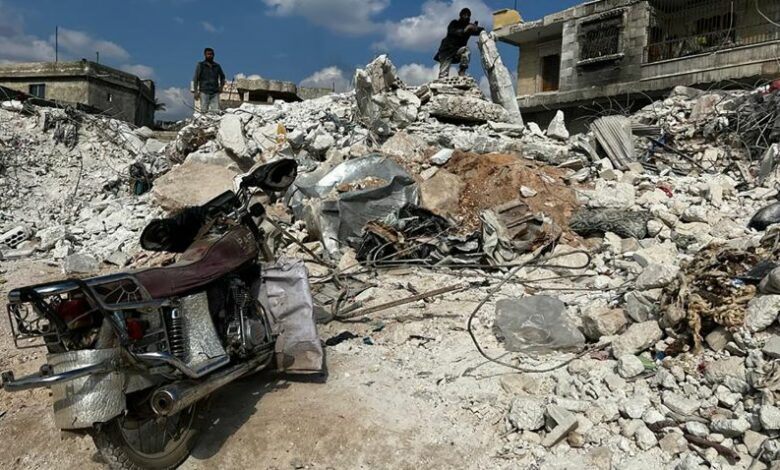 The message by a Dutch scientist's predictions of earthquakes continues to cause great controversy amongst people from all over the world.
This came as his warning of a predicted seismic increase during the first week in March.
Salih Mohamed Awad, an Iraqi geologist at the College of Science at the University of Baghdad, said in late February that the moon will reach between Earth and Mars. This means that there will be pressure on the earth's plates leading to a possible earthquakes.
The Iraqi geologist explained, during televised statements, that he prepared a study on the causes of earthquakes and published it in 2021, but no one paid attention to it.
The position of planets are ever changing, as the Earth is subject to external gravitational forces, he said.
Before the occurrence of the earthquake in Turkey, there was a delay in the Earth's rotational speed.
This led to the movement of the plates in Turkey, resulting in the inevitable disaster.
He does not want to spread terror among people but there is a dangerous shift apparent, which requires caution. 
"I do not confirm that we are witnessing an earthquake stress on the earth. ".
This is because of the interaction of the planets which causes a slowdown in the Earth's rotational speed.
Dutch scientist Frank Hoogerbeets in the meantime has confirmed warnibgs of an earthquake in March.
The Dutch scientist warned of an increase in seismic activity in the period between February 25 and 26. 
According to him, there will be large planetary and lunar movements on March 2,4 and 5.
"We might witness a significant increase in earthquakes, and some strong seismic events in the first week of March," he continued, adding that he will go into details in the first week of March in one of the next videos he will publish.
Hoogerbeets predicted tremors in Turkey and Syria, earlier in February, before they occurred.
A professor of earthquakes at the National Research Institute of Astronomy and Geophysics (NRIAG) said, in televised statements, that Egypt is safe as it is located in an area that is not exposed to a devastating earthquakes.
However can be exposed to earthquakes of medium strength.
Earthquakes hit the countries of the world, Monday, February 27, 2023:
1- A 5-magnitude earthquake struck, Monday morning, Gulbashi district in Adiyaman province, in southern Turkey, without any reports of damage to date.
2- The China Earthquake Networks Center announced that an earthquake measuring 5.1 on the Richter scale struck Wensu County, Aksu State, Xinjiang region, northwest China, at 7:58 am, indicating that its epicenter was at a depth of ten kilometers.
3- The European-Mediterranean Seismological Centre announced that a new earthquake measuring 5.5 on the Richter scale struck the city of Sulawesi in Indonesia, at a depth of 12 kilometers, without reports of damage, deaths or injuries.
4- The Turkey Disaster and Management Authority announced that a 5.6-magnitude earthquake had been recorded in Malatya, Monday.
After the last four earthquakes, the Turkey Disaster and Management Authority announced that the death toll from the Turkey's devastating earthquake rose to 44,374, in addition to recording 9,990 aftershocks, which resulted in damage to about 21,000 buildings.