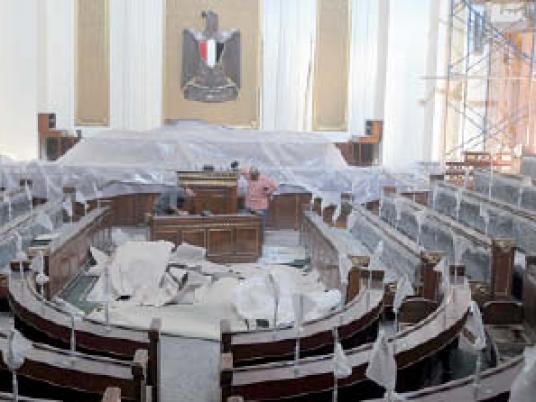 US-based Human Rights Watch has urged Egypt's House of Representatives, which held its inaugural session on Sunday, to review what it described as "abusive" laws issued by Egypt's presidency over the past two years in the absence of an elected legislature.
President Abdel Fattah al-Sisi, and his interim predecessor Adly Mansour, have held exclusive legislative powers since the ouster of the Muslim Brotherhood government in 2013. The parliament is constitutionally meant to review and vote on all the 341 laws within 15 days. A failure to review the laws and pass them would automatically render them void, according to the Constitution.
Observers, however, believe there is a poor chance that the 596-member chamber, comprised of members largely allied with Sisi's policies, will veto any of the laws.
"These laws have, among other things, effectively banned protests, legalized emergency police powers, and expanded military court jurisdiction over civilians, leading to the imprisonment of thousands of people," the organization said in its report.
"Egypt's new legislators should embrace their role as a check on the harsh powers the country's leaders have wielded since 2013," said Nadim Houry, deputy Middle East and North Africa director for HRW. "This parliamentary review can offer a glimmer of hope for the restoration of rights in Egypt."
It said it is specifically concerned with the revocation of certain laws. " Most urgently, the new parliament should revoke the laws banning protests and expanding military court jurisdiction and write legislation to cancel all prison sentences handed down under these laws," HRW explained.