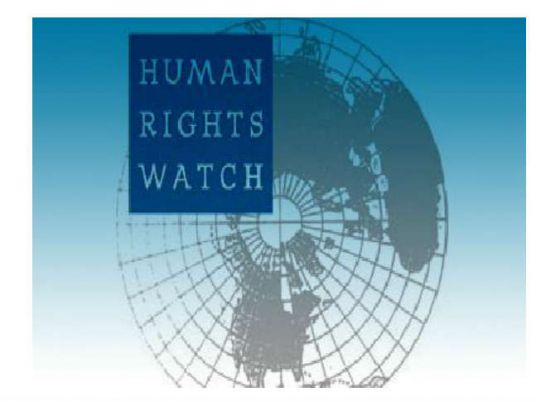 Human Rights Watch and other international NGOs have slammed what they consider to be a crackdown on human rights groups based on the government's suspicions over the legality of their operations. This comes as a controversial law on civil society organizations is being reconsidered.
The ten organizations, including Amnesty International and Carnegie Endowment for International Peace, have said in a
statement
that the government in Egypt was trying to revive a 2011 case against civil society groups in which they were accused of illegal operations and illicit funding.
The statement referred to interrogations performed at the Cairo Institute for Human Rights Studies (CIHRS). Agents from the Social Solidarity Ministry, sent by prosecution services, were investigating whether the organization was operating legally and in line with the 2002 law.
"The reinvigoration of a four-year-old case against independent Egyptian civil society groups is an extremely worrisome sign that the government thinks it can get away with silencing one of the last bastions of criticism," said Joe Stork, deputy Middle East and North Africa director at Human Rights Watch. "Egypt's allies such as the United States and European Union should make it clear that this is unacceptable."
The statement read that CIHRS Chief Bahie Eddin Hassan received death threats, adding that "other high-profile human rights workers have received indirect threats of prosecution or violence."
Egypt has sought to impose further control over NGOs' activities and funding since the 2011 uprising.
In June 2013, 43 foreign and Egyptian NGO employees were sentenced to one and five years in prison over charges of operating unlawfully and receiving illicit finances.
Egypt is currently pushing for a law regulating the works of NGOs and their finances, which activists fear will further restrict their activities with regards to registration and funding.