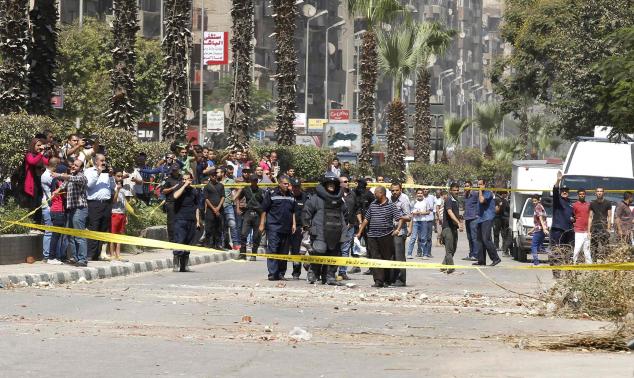 A Human Rights Watch (HRW) researcher said Egyptian authorities did not cooperate with the organization on the report it issued last week on the bloody dispersal of Rabaa al-Adaweya sit in.
The report accused Egypt of committing inhumane crimes in dealing with supporters of toppled president Mohamed Morsy.
Egypt rejected the report and accused HRW of being biased, saying the protesters were armed and murdered several policemen.
Omar Shaker, a US researcher of Iraqi origins who worked on the report, said the organization sent copies of their findings to the ministries of defense, foreign affairs and justice, the prosecutor's office, the Egyptian embassy in Washington and the Egyptian mission to the United Nations in New York two months before issuing the report to get their feedback.
Shaker added that although it is not standard procedure for HRW to seek feedback from governments beforehand, the group decided to do so due to the sensitivity of the matter.
He added that the organization has been addressing the authorities in Egypt since the dispersal, without receiving a response.
"Even the forensic medicine department refused to provide information," he added.
He added that the government should have investigated the crimes that accompanied the dispersal instead of accusations that we violated laws for documenting illegal crimes.
Shaker said he hopes the Egyptian government realizes that the report was not meant as an attack, but that its aim is to unveil the truth and hold the criminals accountable.
"Twenty researchers, including six Egyptians, worked on the report," Shaker said, adding that the organization was keen that workers do not have political orientations.
Edited translation from Al-Masry Al-Youm